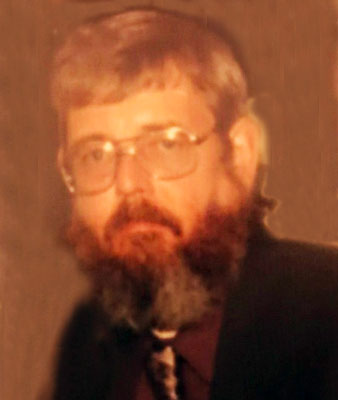 RICHARD C. WEBER
CANFIELD - Richard C. Weber, 65, died Sept. 22, 2018, at Mercy Health St. Elizabeth Youngstown Hospital.
Richard was born on Jan. 31, 1953, in Youngstown, a son of the late Raymond and Doris Tohm Weber.
Richard was a graduate of Canfield High School. In 1973, he started working at Forest Lawn Memorial Park at the age of 20 as a part-time worker, which developed into a full time position. He was affectionately called "Digger" by his friends and co-workers.
Richard loved working on fix-it projects of all kinds and working on cars and motorcycles. He also enjoyed doing small intricate work on woodcarvings. He was loved deeply by all of his family, especially his nieces and nephews.
He leaves his brother, Ronald F. Weber of Canfield; sister-in-law, Judith D. Weber of Berlin Center; three nieces, Krista Colleen Weber of Craig Beach, Karisa (Ryan) Hough of Atwater, and Kimberly Sue (Gilbert) Abi-Salloum of Streetboro; and great-niece and great-nephews, Miranda Ormistown, Nathan C. Hough, and Cory T. Hough.
In addition to his parents, he was preceded in death by his brother, Roy Weber.
A funeral service will be held on Wednesday at 11 a.m. at the Davis-Becker Funeral Home, 8536 Market St. in Boardman, with the Rev. Raymond Tohm officiating. Interment will be at Paradise Lutheran Church Cemetery, Canfield.
Family and friends will be received on Wednesday from 9 to 10:45 a.m. at the funeral home, prior to the service.
Visit www.beckerobits.com to send condolences.
Guestbook Entries
Best friend
"Rick was one of my best friends through High school till the end saw him a few weeks ago never would have guessed"
» Larry Deckant on September 25, 2018
My deepest condolences
"Now is Richard's time to rest...may Jehovah God the God of all comfort...comfort his family and friends in this time of need...2 Corinthians 1:3,4"
» KMB on October 16, 2018
Sign the Guestbook
---