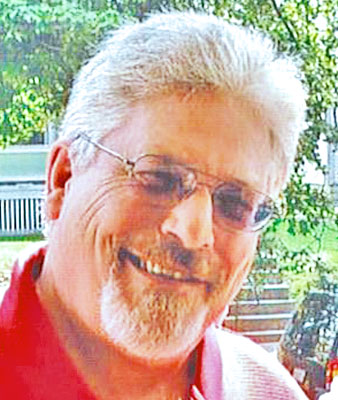 JACK W. ARMSTRONG
POLAND – Jack W. Armstrong, 61, passed away on Monday, Sept. 10, 2018.
He was born June 3, 1957, in Youngstown, the son of Wesley and Nancy (Carpenter) Armstrong.
Jack worked in sales for S&S Incorporated. He was an avid fan of Pittsburgh sports teams and loved to play games with his family, especially cornhole and cards. He also enjoyed playing tennis.
Jack will always be remembered lovingly by his wife, the former Angela Poklemba, whom he married on Oct. 8, 1983; his mother, Nancy Armstrong; two daughters, Erin and Stephanie; two sisters, Beth Armstrong, and Laurie (Dennis) Armstrong Jarrett; and two brothers, Mark (Patti) Armstrong and James Armstrong.
Friends may pay their respects from 5 to 7 p.m. on Friday, Sept. 14, 2018, at the Rossi Brothers and Lellio Funeral Home, 4442 South Ave. in Boardman, followed by a 7 p.m. funeral service.
Family and friends may visit the Book of Memories at www.rossifunerals.com to view this tribute and send condolences to Jack's family.
Guestbook Entries
A Pal
"I have many fond memories of our good friend Jack, who we would call "Jocko" sometimes. I value those memories. I regret not knowing better, the man our friend became. R.I.P., Jack, We'll see you again. "
» Terry Schlosser on September 12, 2018
laughter with a friend
"When Jack and I got together, we would make each other laugh so hard that our stomachs hurt and we would cry. I will miss him beyond words to explain and God willing, we will meet again. Paul McEvey 9/12/18"
» PAUL MCEVEY on September 12, 2018
Honored to know
"I got to know Jack and his family on a vacation to the Dominican Republic. In that short period it was easy to tell that he was a great husband, Dad and friend. Very funny, kind and smart. It was an honor to get to know him. My deep condolences to Angie, Erin and Stephanie. Rest easy, Jack!"
» Mary Beth Livingston on September 12, 2018
A friend of Beth Armstrong's
"I didn't know Jack but I know that he was truly loved by his family. I would like to send you my prayers and blessings during this difficult time. "
» Dana C Tucker on September 12, 2018
Classmate
"I am so very sorry. My parents and I send our deepest sympathy."
» Wendy Armour Dickinson on September 13, 2018
Condolences
"I first met Jack in kindergarten, and we remained friends all through our school years. He was such a kind person, and lots of fun to be around. My condolences to the family, he will be missed but never forgotten."
» Gary Smith on September 14, 2018
Goodbye - Rest in Peace
"Rest in peace my friend. I met you as an S&S sales rep to where I worked at Poma Glass. Separately years later, I met Angie. A reason, a season, a lifetime. I will miss you my friend. May you rest in peace. Prayers for you, Angie, and your girls. Memory Eternal. "
» KATHY GETZ on September 14, 2018
So Saddened
"Angela, Erin and Steph I was so shocked and saddened to hear of Jack's passing. I have so many wonderful memories of Jack from our soccer years with Jill and Steph. Jack was always ready with a smile and a joke and I really enjoyed all the times we all shared together. I am praying for all of you and Jack's mother that God will grant you comfort and peace and that your memories will keep you strong until you meet him again. God bless you."
» Tracy (Roemer) Sabol on September 15, 2018
Deepest Sympathy
"Angie and Family I want to express to you my deepest sympathy. Your long ago friend from the Mezz."
» JoAnn "Joni" Stolar (Lukanec) on September 16, 2018
My deepest condolences
"Now is Jack's time to rest...may Jehovah God the God of all comfort...comfort his family and friends in this time of need...2 Corinthians 1:3,4"
» KMB on September 26, 2018
Sign the Guestbook
---