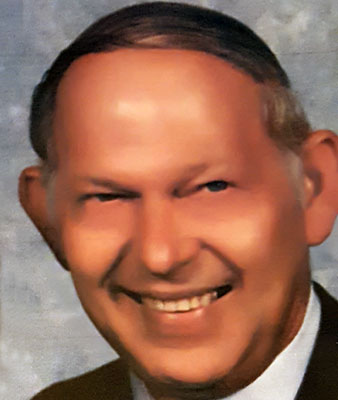 GERALD L. EVERETT SR
COLUMBIANA – Gerald L. Everett Sr. passed away peacefully at his home surrounded by his family.
Gerald was born in Lambertville, Mich. on Dec. 30, 1936, the eldest son of George and Esther M. (Albring) Everett.
Jerry was a 1955 graduate of Canfield High School, studied at Youngstown College and The Ohio State University. He entered the Plumbing & Pipefitting Trade in 1957, was a 60+ years member of Local 396, had worked and supervised many major construction projects in Northeastern Ohio and also worked in the construction division of the DeBartolo Corporation for 10+ years.
On June 29, 1957, Jerry married the love of his life, Donna B. (Black) Everett and she blessed him with two boys and two girls, Deborah R. Lombardo, Gerald L. Everett Jr., William D. Everett and Natalie J. Everett, who in total have added 12 grandchildren and eight great-grandchildren.
Jerry enjoyed golf, fishing, hunting and was a 35 year member of the Mopar Bowling League and past president of Plumbers Local Golf League. Jerry and Donna were past members of the Elks in Florida, where they enjoyed many winters with friends from all parts of the country. Jerry and Donna are members of the Canfield Presbyterian Church.
Jerry was preceded in meeting with the Lord by his father and mother, George and Esther Everett; his sister, Barbara Dahm; and his brother, Arnold.
A memorial service will be held at the Green Haven Cemetery North of Canfield. There will be no funeral home visitation.
In lieu of flowers, the family requests that material tributes to The Second Harvest Food Bank. A luncheon will be arranged for those invited to the memorial service with date and time to be announced.
Arrangements are entrusted to All Ohio Cremation & Burial Society of Cleveland.
Guestbook Entries
Condolences
"So sorry for your loss"
» Art Mirto on October 18, 2018
My deepest condolences
"Now is Gerald's time to rest...may Jehovah God the God of all comfort...comfort his family and friends in this time of need...2 Corinthians 1:3,4"
» KMB on November 6, 2018
Sign the Guestbook
---