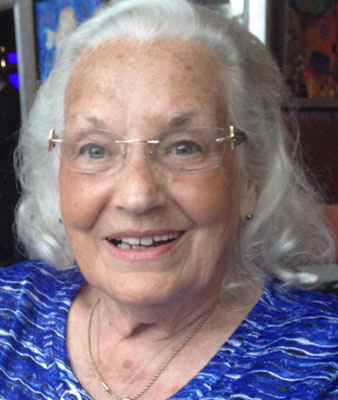 LORETTA FLORENCE HARVEY
MIDLOTHIAN, VA. – Loretta Florence Harvey, 86, formerly of Youngstown, passed away Oct. 9, 2018.
She was preceded in death by her parents, Edgil and Virginia Miller; and her former husband, David E. Harvey.
She is survived by her two daughters, Deborah Guido (Lou), and Patti Menster (Ed); four grandchildren; and three great-grandchildren.
The family will receive friends from 11 a.m. to 1 p.m. on Friday, Oct. 12, 2018, at the Bliley Funeral Home-Chippenham, 6900 Hull Street Road in Richmond, Va.
A Mass of Christian Burial will be celebrated at 2 p.m. at the Catholic Church of the Epiphany, 11000 Smoketree Drive, North Chesterfield, Va. 23236.
Guestbook Entries
My deepest condolences
"Now is Loretta's time to rest...may Jehovah God the God of all comfort...comfort her family and friends in this time of need...2 Corinthians 1:3,4"
» KMB on October 30, 2018
Sign the Guestbook
---