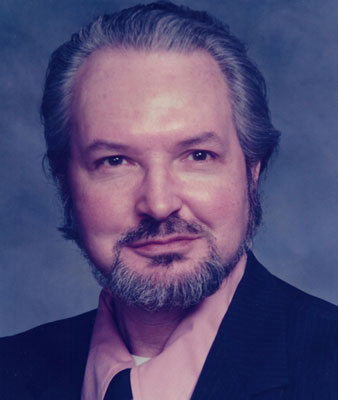 BURT B. WHITE
YOUNGSTOWN – There will be a funeral service held on Saturday, Oct. 13, 2018, at noon at the Grace Church of the Nazarene, 5253 W. Webb Road in Austintown, with Pastor Matt Hart officiating for Burt B. White, 85, who peacefully passed away early Saturday morning, Oct. 6, 2018.
Burt will always be remembered and loved by his family and friends for his happiness, smile, laughter and the way he told jokes to everyone.
He was born May 1, 1933, in Cleveland, the son of Samuel and Doris (Mitchell) White and moved to the Youngstown area as a young child.
Burt was a 1951 graduate of South High School and then continued his education at Youngstown State University.
Burt was a proud U.S. Navy Veteran serving during the Korean War and was awarded the National Defense Service Medal and the Good Conduct Medal. Burt received an Honorable Discharged on Feb. 9, 1956.
He retired in 1986, after working for over 30 years at Youngstown Sheet and Tube Company.
Burt was a member of the former Central Christian Church, where he served as a Deacon and helped coordinate the Men's Weekly Breakfast and the monthly Spaghetti Dinners. Burt also was a member of the Seniors Golf League at Mill Creek Park, the Moose Lodge for over 30 years where he held various offices and numerous bowling leagues.
Burt had many passions throughout this life. He enjoyed gardening, playing cards and spending time with his family along with having a knack for running retirement parties.
His wife, the former Elva A. Cappiello whom he married Nov. 20, 1971, died July 23, 2011.
He leaves behind to hold onto his precious memoires, four daughters Teresa "Tess" Gallagher of Austintown, Elizabeth (Frank) Jenkins of Youngstown, Kimberly (Rick) Grope of Austintown, and Brenda (Brett) Waterman of Riverside, Calif.; 14 grandchildren, 21 great-grandchildren, and two great-great grandchildren; along with numerous nieces, nephews, cousins and friends.
Besides his wife and parents, Burt was preceded in death by a daughter Donna Frazier, son-in-law Norm Gallagher, a great grandson Vincent and two brothers Howard and Darrell White.
Family and friends may pay their respects on Saturday Oct. 13, 2018, 10 a.m. until 11:50 a.m. at Grace Church of the Nazarene, Austintown, where military honors will follow the service by the great men of Ellsworth VFW.
Burial will take place at Forest Lawn Memorial Park, Boardman.
Arrangements have been entrusted to the professional care of the Rossi & Santucci Funeral Home, 4221 Market St. in Boardman.
Family and friends may visit www.rossisantuccifh.com to view this obituary, sign the guest book and send condolences to Burt's family.
Guestbook Entries
Prayers
"Our heartfelt prayers to,Tess,Liz,Kim,Brenda for their loss Walter & Kathy"
» Walter & Kathleen Duzzny on October 12, 2018
My deepest condolences
"Now is Burt's time to rest...may Jehovah God the God of all comfort...comfort his family and friends in this time of need...2 Corinthians 1:3,4"
» KMB on October 30, 2018
Sign the Guestbook
---