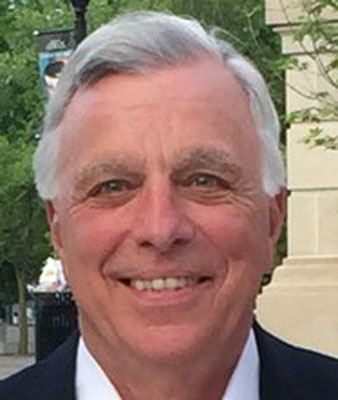 THOMAS EDWARD FIFFICK
CANFIELD – It is with deep sadness that the family of Dr. Thomas Edward Fiffick, 77, announces his passing on Wednesday, Oct. 3, 2018.
He was born Oct. 15, 1940, in Youngstown, to Thomas D. and Ann (Vogrin) Fiffick.
Tom graduated from Canfield High School in 1958 and then attended The Ohio State University, where he earned his Doctor of Optometry degree. Tom practiced Optometry in Akron, and is forever a Buckeye.
Anyone who knew Tom will recall his humble approach to life with kindness, humor, and above all, unconditional love.
He will be lovingly remembered by his four children, Mary Alexis Mathews (Hank), George Fiffick (Chandler), Max Fiffick (Amy) and Ashley Rivet (Nick) and his nine grandchildren, Aaron, Joan, Thomas, George, Virginia, Scarlett, Sam, Bella, and Lucie.
Survived by his first wife, Jennifer Neff, the mother of his three oldest children, Tom was preceded in death by his wife, and mother of his youngest child, Patti (Hranilovic) and his wife, Joan (Ashley).
Tom's memory will forever be cherished by his three sisters, Betty Wasko, Carole Fiffick, and Jody Vernal (Rick) and his nieces and nephews, Robert, Jackie, Beth Wasko and Hannah, R.T. and Elizabeth Vernal.
Arrangements have been made by the Wasko Funeral Home and a memorial service in Tom's memory will be held on Friday, Oct. 12, at 11 a.m. at St. Mary's Church, 340 N. Main St. in Hudson, with Father Norm Douglas leading Tom's remembrance.
In memory of Tom, the Fiffick family requests that memorial contributions be made to the Joan Ashley Fiffick Memorial Endowment Fund, c/o Akron General Development Foundation, 1 Akron General Ave., Akron, OH 44307. Established in 1986 by the Fiffick family to promote continuing education and stimulate innovative practice in oncology nursing. Funds are used to support the Joan Ashley Fiffick Lectureship and Conference.
The Fiffick family has entrusted their loved one to the care of the Wasko Funeral Home in Campbell.
Visit www.waskofamily.com to view this obituary and send Tom's family condolences.
Guestbook Entries
Smypathy
"Tom was one of the truly nice guys of the world! Always had a friendly smile to greet everyone and will be missed by all who had the pleasure of knowing him. My condolences to his family."
» Ken Brayer on October 10, 2018
My deepest condolences
"Now is Thomas's time to rest...may Jehovah God the God of all comfort...comfort his family and friends in this time of need...2 Corinthians 1:3,4"
» KMB on October 30, 2018
Sign the Guestbook
---