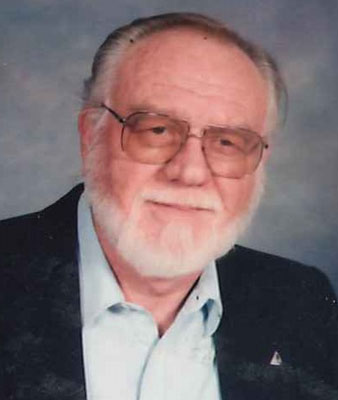 WALTER CHARLES GRISCHOW
AUSTINTOWN – Funeral services will be held at 11 a.m. on Saturday, Nov. 17, 2018, at the Redeemer Lutheran Church, for Walter Charles Grischow, 82, who passed away Saturday, Nov. 10, at Caprice Health Care Center surrounded by his loved ones.
He was born Nov. 23, 1935, in Youngstown, the son of the late Walter F. and Mildred (Moser) Grischow. He was a lifelong area resident.
He was a graduate of Chaney High School, class of 1953 and attended Youngstown State University. Walter retired as a Senior Design Drafter with Danilei Wean United after more than 35 years.
He was a pillar within the Redeemer Lutheran Church, where he was an elder, a trustee, and chairman at different times. Walter was also a member of the Saxon Club, a former member and instructor of the US Power Squadron, and had served on the board at Shepherd of the Valley. He was an avid sailor and enjoyed bowling.
His wife, the former Patricia McKula, whom he married in February of 1957, passed away Dec. 9, 2006.
Walter leaves three children, Ann Marie Grischow, with whom he made his home, Jim (Laurie) Grischow of Boardman, and Dr. Tom (Cheri) Grischow of Austintown; two grandchildren, Kevin (Tara) Grischow and Eric (Tizzy) Grischow; one great-grandson, Eli; one sister, Dorothy Kavanaugh of Pickerington; and his longtime companion, Gloria Seybert of Austintown.
Walter was preceded in death by his parents and wife.
Friends may call from 4 to 7 p.m. on Friday at the Lane Family Funeral Homes, Austintown Chapel, and again from 10 to 10:45 a.m. on Saturday at the Redeemer Lutheran Church, where services will begin at 11 a.m.
In lieu of flowers, per Walter's request, donations can be made to the Capital Improvement Fund at the Redeemer Lutheran Church.
Family and friends may visit www.lanefuneralhomes.com to view this obituary and to send condolences.
Guestbook Entries
With Deepest Sympathy
"I was so sorry to hear of the passing of Walt. We worked on several projects at Wean together and spent a lot of hours discussing sailing at Ashtabula Yacht Club. Our thoughts and prayers are with your family. Jeff White"
» Jeff White on November 14, 2018
With Deepest Sympathy
"Dear Tom, Cheri and the entire Grischow Family: We are beyond saddened to hear of the passing of your Dad. Please know that you are in our thoughts and prayers. Love & Friendship: Kevin & Gina"
» The McHenrys on November 14, 2018
Sign the Guestbook
---