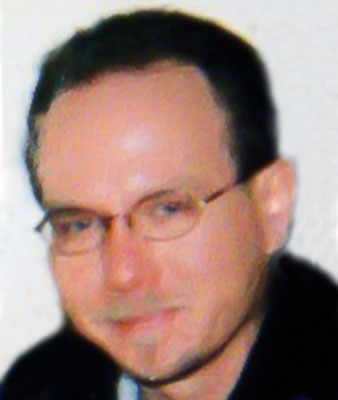 CHARLES F. 'CHUCKIE' GRESKO
MCDONALD – Charles F. "Chuckie" Gresko, 50, entered into eternal rest Friday, Nov. 9, 2018, at home, following an extended illness.
He was born Oct. 6, 1968, in Youngstown, the son of Charles "Chuck" and Kathryn "Babe" (Regich) Gresko, and had lived in the area all his life.
A graduate of McDonald High School and the Gordon D. James Career Center, Chuckie worked as a journeyman tool and die maker at Delphi/Packard for many years. He was of the Christian faith and a member of Cortland Lodge No. 529, F.&A.M.
An avid auto and snowmobile racer, he also enjoyed fishing and riding his motorcycle in his spare time.
Fond memories of Chuckie live on with his mother, Kathryn "Babe" Gresko of McDonald; his companion, Dawna M. Gresko of McDonald; a sister, Patricia A. "Patty" Courtney of McDonald; a brother, James E. "Jimmy" Gresko of McDonald; a niece, Cheyenne "Joey" Courtney of Cleveland; and a nephew, Dakota "Cody" Courtney of McDonald.
His father, Charles "Chuck" Gresko, who passed away March 1, 2007, precedes him in death.
Following Chuckie's wishes, cremation will take place. There will be no visitation.
Material contributions may be made to Hospice of the Valley, 9803 Sharrott Road, Poland, OH 44514.
Arrangements have been entrusted to the care of the Staton-Borowski Funeral Home, 962 North Road, NE in Warren.
Visit www.statonborowskifuneralhome.com to view this obituary and to send condolences.
Dedicated To Serving Your Loved Ones.
Guestbook Entries
My deepest condolences
"Now is Charles's time to rest...may Jehovah God the God of all comfort...comfort his family and friends in this time of need...2 Corinthians 1:3,4"
» KMB on December 5, 2018
RIP Chuck
"Our deepest sympathy to the Gresko family. Babe you are in our thoughts and prayers."
» Woomer Family on November 29, 2018
A Great Man Was He
"Chuck was a great man. Always full for joy and cheer for everyone. He was always willing to go the extra mile for others. So sorry to hear of his passing, take consolation in knowing he is in God's hands now. Deepest Sympathy and prayers for all!"
» Fred and Karen on November 14, 2018
Deepest Sympathy
"Deepest sympathy Babe to you and your family. Chuck was a great young man. Thoughts and prayers from Judy and I."
» Jim Betts on November 13, 2018
Rest in peace my good friend.
"So many good times to remember. From grade school to adulthood, thank you for the great memories, my friend."
» Ron Sapp on November 13, 2018
Sign the Guestbook
---