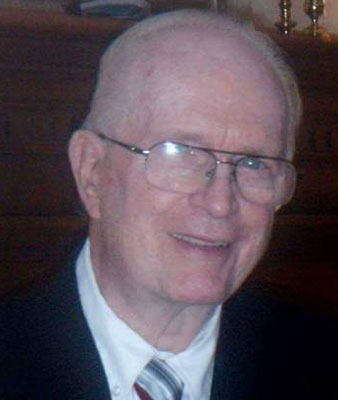 THOMAS W. SATTERFIELD
AUSTINTOWN - Thomas W. Satterfield, 87, slipped peacefully into the healing arms of Jesus on Nov. 6, 2018, after battling a number of serious illnesses the past three years.
Thomas was born April 24, 1931, to parents Howard and Gayle (Barnes) Satterfield in Wheeling, W.Va.
He is survived by his wife, Lou Ann (Smith), whom he married June 13, 1953; two children, Thomas H. (Martha) Satterfield of Pinson, Ala. and Gaye Tyhosky (Satterfield) of Austintown; four grandchildren, Heather Neider, Lyndsey Tyhosky, Anna and John Thomas Satterfield; and three great-grandchildren, Kylon, Silas and Mayzie. Also surviving is Tom's sister, Jackie Nutwell of Ocean Pines, Md.
Thomas gave his life to the Lord while in his 20s and served God in various ways as a Sunday School superintendent teacher, illustrator, deacon, and even managed a Christian singing group called J.A.M. Incorporated (Jesus and Me).
Thomas had the gift of gab, as anyone who knew him could tell you. For a time he hosted a Christian radio show, "Through it All" on WTOF in Youngstown.
Tom served in the U.S. Army Airborne division, Screaming Eagles, from February of 1952 to February of 1954. He was a paratrooper and rose to the rank of sergeant before completing his term. Thomas enjoyed day trips with his wife and children, later on traveling with just his wife, Lou Ann.
An avid wood carver, he was a member of the National Wood Carvers Association, where he garnered several blue ribbons for his work. His hands were never idle, even crafting five wooden dulcimers from scratch. Thomas also enjoyed bowling.
Thomas worked 35 years at General Motors prior to retirement.
A special thank you to his niece, Judi Stoecker, niece Sheri and husband John Houser, along with his nephew, Robert Williams for their dedication, support and lending hands during his lengthy illness.
Family and friends may call Sunday from 2 to 4 p.m. at the Higgins-Reardon Funeral Homes, Austintown Chapel. Funeral services will be held Monday at 1 p.m. at the funeral home.
The family has requested that material tributes take the form of donations to Hospice of the Valley, 5190 Market St., Boardman, OH 44512.
Visit www.higgins-reardon.com to send condolences to the family.
Guestbook Entries
Loss
"So sorry for your loss"
» Scott & Karen Price on November 9, 2018
Sorry for your loss
"Wish I would of met your dad in person. Felt like I already met him. He will be greatly missed and honored. A hard working, loving family man of God. A Blessing to this world. "
» Vicki Goers on November 9, 2018
My deepest sympathies
"I'm so deeply sorry Gaye, my prayers are with you and your entire family while you are in this beyond difficult time. Take time to remember all the memories you have with your Dad. Memories are the string that hold our loved ones to our hearts and can never be broken. Love and tight hugs my beautiful friend, Tracey L. Ulrich 🙏🏻💜🙏🏻"
» Tracey on November 9, 2018
Love to a special man and his family
"So very sorry for your loss but heaven has a huge gain. Loved your dad so much! Prayers to all from the emptiness that he leaves ."
» Diana Robinson Oliver on November 9, 2018
A exemplary man of God
"Tom was a different older (older than I was) servant of God, in that he accepted us kids and blessed us in our music ministry and helped us to develop our relationships with the Lord. A dear and marvelous friend who will be sadly missed."
» Tony Mladenoff on November 9, 2018
Sign the Guestbook
---