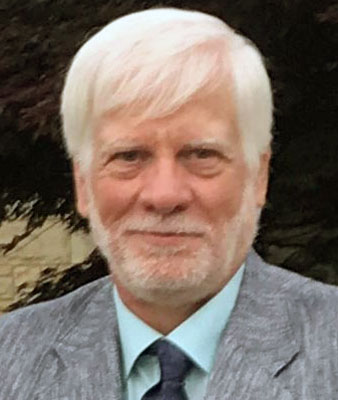 ROBERT "JERRY" BRADEN
NEW WATERFORD - Robert "Jerry" Braden, 66, passed away Tuesday, Nov. 6, 2018, at his home.
Jerry was born July 26, 1952, in Salem, son of the late Robert O. and Dona Lower Braden.
He retired as a Material Handler from Technocap in Warren.
He is survived by his wife of 34 years, the former Amy Paradise; a daughter, Dr. Lisa Braden; and two sisters, Kathy Jordan and Amy (John) Birtalan.
Visitation will be on Tuesday Nov. 13, 2018, from 4:30 to 7 p.m. at the Linsley-Royal Funeral Home in East Palestine with services to follow at 7 p.m.
Please visit www.linsley-royal.com to send condolences.
Guestbook Entries
« Be the first to sign ROBERT "JERRY" BRADEN </B> guestbook.
---