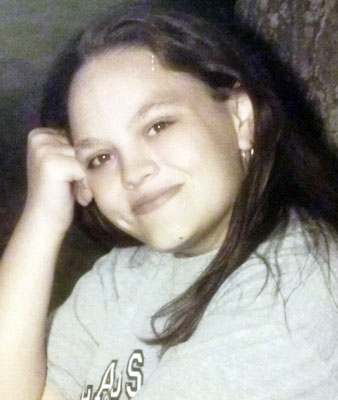 TAMI LYNN JONES
SEBRING – Tami Lynn Jones, 37, passed away in Pittsburgh on Oct. 27, 2018, after undergoing surgery for a cerebral aneurysm.
Ms. Jones was born Oct. 9, 1981, in Salem, a daughter of Robert and Pamela Sue (Wood) Jones.
She was a graduate of Edison Local High School in 2000 and was employed in quality control at Fresh Mark in Salem.
Tami played football for the Little Raiders, did karate and kick boxed while in middle school and junior high. She was an avid fan of both the Pittsburgh Steelers and Penguins, but Tami's favorite thing to do was spend time with her children. She could be found several times a month traveling to parks, museums and zoos with her kids.
She leaves to cherish her precious memory her parents, Robert (Vicki) Jones and Pam Swickard (Jerry Romeo); her two children, Susan Fayelee Jones and Michael Allen Syppko Jr.; her brothers, Jason (Serenity) Jones and Robert Houston Jones (Judy); several nieces and nephews; and her extended family and friends.
Ms. Jones was preceded in death by her grandparents, Betty and Bob Jones and Don and Helen Glossen.
The family will receive friends from 5 to 8 p.m. on Monday, Nov. 5, 2018, at the Seederly-Mong & Beck Funeral Home, North Lima Chapel, 11500 Market St. in North Lima.
According to Tami's wishes, no funeral service will be held.
The family has entrusted Seederly-Mong & Beck Funeral Home in North Lima to handle the professional arrangements.
Family and friends are invited to visit www.seederly-mongandbeck.com to sign the guestbook or send private condolences.
Guestbook Entries
« Be the first to sign TAMI LYNN JONES guestbook.
---