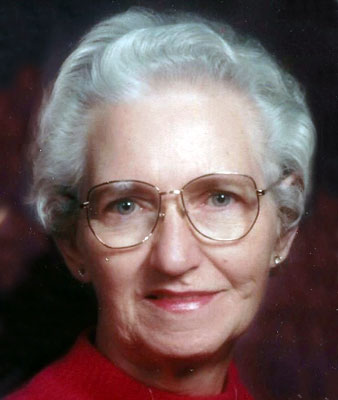 DOROTHY SAUERWEIN
COLUMBIANA – Dorothy Sauerwein, 93, passed away suddenly Thursday morning, May 24, 2018, at Salem Regional Medical Center.
Dorothy was born on Dec. 31, 1924, in Youngstown, a daughter of Herbert and Edna (Rohrbaugh) Lingafelt.
A Canfield High School graduate, she married Robert L. Sauerwein on Dec. 15, 1945, and would have celebrated their 73rd anniversary this year.
She belonged to the Paradise Church, and worked at the former Next to New Shop in Canfield. With her husband, she ran Sauerwein's Farm and Market. They both also enjoyed being members of the Steel Valley Squares. Dorothy loved bowling, playing cards, reading, and the Cleveland Indians. Her passion was her family, especially her grandchildren and great-grandchildren. She was well known for her delicious pies, especially butterscotch and lemon.
She leaves to cherish her memory, her husband, Robert; her daughter, Phyllis Porter and her husband, Ross, of Columbiana; three sons, Charles and his wife, Cha'lette, of Salem, Robert and his wife, Kim, of Columbiana, and Ed of Canfield; five grandchildren, Scott Stear, Allison, Joe and Mitchell Sauerwein, and Sarah Withers; five great-grandchildren Whitney, Hunter, Levi, Jenna and Jacob; and a sister Marion Flowers of Poland.
Dorothy was preceded in death by her parents; two brothers, James and Herbert Lingafelt; a sister Lois Dressel; and a daughter-in-law Renee Sauerwein.
Funeral services will be held on Tuesday, May 29, at noon at the Seederly-Mong & Beck Funeral Home, 154 S. Elm St., in Columbiana with Pastor David Parry officiating.
Interment will be at Green Haven Memorial Gardens in Canfield.
The family will receive friends at 11 a.m., an hour before the services at the funeral home.
In lieu of flowers, the family suggests that donations may be made to the Paradise Church, 10020 New Buffalo Road, Canfield, OH  44406.
The family has entrusted the Seederly-Mong & Beck Funeral Home in Columbiana, with the arrangements for their loved one.
Family and friends are invited to visit www.seederly-mongandbeck.com to sign the guestbook or send private condolences.
Guestbook Entries
LOVE is eternal+
"How blessed to have such a wonderful mother in law.. she is now your SPECIAL ANGEL.. + + + "
» Mary Ann Morell on May 30, 2018
farm market
"I always remember Mrs. Sauerwein when I so frequently stopped at the farm market. She was so gracious and friendly--a wonderful legacy to leave all of you. Linda Ro"
» Linda Ro on May 26, 2018
Missing Grandma
"My mother-in-law was a good woman who treasured her family. She ran Sauerwein's Farm Market, for many years. We'll all miss her smile, her encouraging words, her mouth watering pies, and her presence at the card table...RIP!"
» Kim Sauerwein on May 26, 2018
My Condolences to your entire family
"May the Lord comfort you during your time of loss. Thinking of you and praying for you, Bob and Kim, and the entire Sauerwein family"
» Robert Hanna on May 28, 2018
My deepest condolences
"Now is Dorothy's time to rest...may Jehovah God the God of all comfort...comfort her family and friends in this time of need...2 Corinthians 1:3,4"
» KMB on June 6, 2018
Sign the Guestbook
---