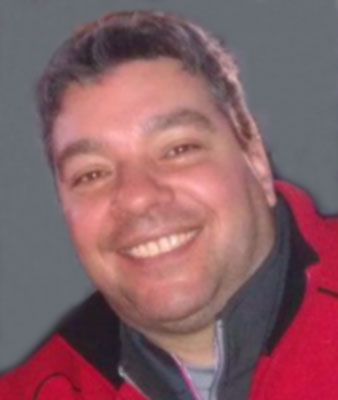 JOHN THOMAS SHOOK
AVON LAKE – John Thomas Shook, 53, formerly of Youngstown, passed away suddenly on Tuesday, May 22, 2018.
John was born in Youngstown on June 3, 1964, and graduated from Canfield High School.
He began an apprenticeship with the Davis Velker Funeral Home at the age of 16, and graduated from the Pittsburgh Institute of Mortuary Science.
John married Paola (Gulutz) on June 14, 1997, in East Liverpool before moving to Avon Lake to work for the Busch Funeral Home, where he was the Managing Funeral Director of their Avon Lake and Avon Funeral Homes for 22 years until his passing.
John and his father were one of the first father-son members of the Boardman Kiwanis, and John carried on his service to the organization with the Avon Lake Kiwanis, including serving as past President and past Lt. Govenor. John was very active with Community Resource Services in Avon Lake, serving as past president and longtime volunteer. He was an advisor for the Avon Lake Key Club and a board member of Beachpark Tower.
John was a very active member of St. Joseph Church, where he volunteered with the Garden Club and Life Teen, and served as a Lector. John was a consummate storyteller; he loved to regale family and friends with stories told in person and in writing. He loved sports, especially Ohio State and the Cleveland Indians, and he loved his dog, Wyatt.
John was a great friend and he worked hard to keep up longtime friendships. He had an infectious laugh and loved to have a good time. John loved his job and taking care of the families at the funeral home.
John is survived by his wife, Paola (Gulutz) of Avon Lake; parents Thomas Shook (Kathy) of Canfield; siblings Susan Shook of Canfield and Dyan Ekis (Brian) of Riverview, Fla.; stepsiblings Christy Grope (Jim) of Poland, and Dan Reedy of Dublin; mother-in-law Anna Gulutz; sisters-in-law Annalisa Schneider (Donny) and Maria Hanley (Steve); brother-in-law Frank Gulutz; and many nieces and nephews.
He was preceded in death by his mother, Joanne and father-in-law, Frank Gulutz.
Memorial donations may be forwarded to CRS, 33501 Lake Road #L, Avon Lake, OH 44012 or Love-A-Stray Dog Rescue, PO Box 125, Avon Lake, OH 44012.
Friends may call at the Busch Funeral Home, 163 Avon Belden Road, on Friday, May 25, from 3 to 7 p.m. A Mass of Christian Burial will be held at the Holy Spirit Church, 410 Lear Road, Avon Lake on Saturday, May 26, at 10 a.m., with Fr. Ron Wearsch officiating. Family will receive friends and gather for a prayer prior to interment at the Lake Park Cemetery Chapel, 1459 E. Midlothian Blvd., Youngstown, OH 44502 on Tuesday May 29, from 1:30 to 2:30 p.m.
Visit www.buschcares.com to view this obituary.
Guestbook Entries
« Be the first to sign JOHN THOMAS SHOOK guestbook.
---