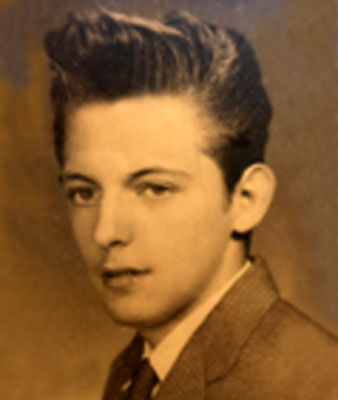 ROBERT 'BOB' JOSEPH KOHUT
YOUNGSTOWN - Robert "Bob" Joseph Kohut, 77, passed away peacefully in his home on May 14, 2018, surrounded by his loving family.
Robert was born March 28, 1941, in Biloxi, Miss., the son of Freda Antoun and Frank Kohut.
Robert was a 1959 East High School Graduate. After high school, he worked at automotive parts store, Reynolds and Book Out. He also worked at the family business Frank's American Gas Station and Auto Sales.
Robert attended Youngstown State University, where he pursued his studies in civil engineering. He worked for the City of Youngstown for over 40 years. He was a supervisor for the city road crew. He was a very genuine and authentic hardworking man.
Robert had an overwhelming love for all of his family. He also had a tremendous love for his dogs. He loved football and his favorite team was the LA Rams, he hardly missed a game. He was also very passionate about the NFL draft, he would write down the statistics for every team player. His favorite hobby was buying, selling, and working on cars.
Robert and his wife, Gloria, were married at the Holy Trinity Church and their marriage would have been 56 years this year. He was very passionate about music and loved to sing. Some of his favorite artists were Elvis Presley, George Jones, Conway Twitty, Clearence Carter, Dolly Parton, Wilson Pickett, and Willy Nelson, just to name a few.
He was a very energetic individual, who had a love for dancing and being with his family. He loved to shop and dress in style all the time. His favorite outfits were from George Lawrence and many other name brand stores. If you asked him what he was going to wear he would say "anything I have in my closet is worth wearing." His dream destination was Mall of America.
He enjoyed fishing and summer days. He loved to watch movies of all sorts and simply couldn't pick a favorite movie. His favorite snack was oatmeal cookies and chocolate milk. He loved fruit and his all time favorite was pineapple and watermelon. He loved Dunkin Donuts and drank and looked forward to having their coffee every morning. He was a kind and generous man with a big heart. He really enjoyed spending time with his mother, Freda Kohut, before she passed away.
He was preceded in death by his wife, Gloria Boccieri Kohut.
He is survived by his children that he loved very much, Robert (Janine Wilcox), Mark (Belinda), and Brenda Kohut; and his three grandchildren, Kayla and Mark Kohut and Natalia Meloro, whom he loved to go out and do things with. He is also survived by his soon to be great-granddaughter, Nicoletta Meloro; his four siblings whom were very close to him, Roberta LaVaglio, Gary (Apryle) Kohut, Debbie (Harry) Deeley, and Rhonda (Michael) Jackson; and he also leaves many nieces and nephews behind.
Family and friends may call Monday, May 21, from 11 a.m. to 1 p.m. at the Schiavone Funeral Home in Youngstown.
In lieu of the flowers, contributions may be made to Robert Kohut Memorial Fund, c/o Schiavone Funeral Home, 1842 Belmont., Youngstown, OH 44504.
Following procession, mercy dinner will be held at St. Patrick's Church, 225 N Main St, Hubbard, OH 44425.
Please visit www.schiavonefh.com to share condolences.
Guestbook Entries
You will be missed.
"My deepest condolences to his family."
» Frank Bielski on May 20, 2018
Sign the Guestbook
---