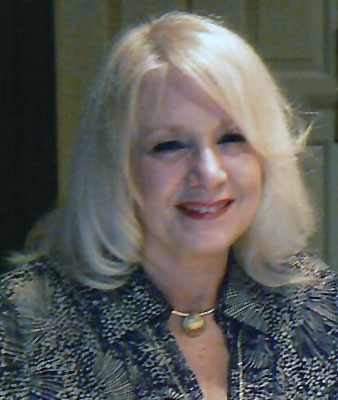 LYDIA MARIE MORAN
BOARDMAN – A memorial service will be Saturday at noon at the Fox Funeral Home officiated by the Rev. Edward P. Noga for Lydia Marie Moran, 72, who passed away at her home on Friday.
Lydia was born Sept. 14, 1945, in Philadelphia, a daughter of Joseph and Mary Caparichi Desiderio.
She was a 1963 graduate of Austintown Fitch High School and attended Youngstown State University. She worked for Youngstown Urology Associates, Drs. Memo and Ricchiuti, and operated with her brother, Joseph, the TelStar Restaurant in Cornersburg. She enjoyed cooking, baking, and making family dinners special. She loved to travel, especially going on cruises.
Her first husband, Donald J. Jakovina, whom she married Aug. 26, 1967, died in 1987.
She leaves to cherish her memory, her husband, Edward F. Moran, whom she married on Nov. 5, 1994; her children, Don (Shelly) Jakovina, Kristine (Mac) Crum, David (Michelle) Jakovina, Russ (Mary) Jakovina, Wendy Lynn Moran, Heather (Tom) Murnane, and Jenny Lynn Moran; 14 grandchildren; sister Mary (Robert) Jarvis; brother Joseph (Tracie) Desiderio; and brother-in-law Raymond Gray.
Besides her parents and her first husband, Lydia was preceded in death by her sister, Amelia Gray.
Friends may call Saturday from 10 to 11:45 a.m. at the Fox Funeral Home, 4700 Market St.
Material tributes may be made in Lydia's name to The ALS Association Northern Ohio Chapter, 6155 Rockside Road Suite 403, Independence, OH 44131.
Family and friends may visit www.foxfuneralhome.org to view this obituary and to send condolences.
Guestbook Entries
Condolences
"Praying for you and your family at this time. May the good Lord surround you with His love to help you through your grief. 💕 Bob and Debi"
» Bob and Debi Sabelli on May 17, 2018
Lydia
"I first met Lydia in our junior or senior year at Fitch High school when she came to our school. She was always a lovely shy & quiet person. Fast forward 30 yrs later, in 1993 I believe, & I was hired at Tel star restaurant. I was so surprised to see Lydia, a co-owner, one evening! We caught up on old times etc. I worked for her for few yrs until she sold the restaurant. I also worked with her children David, Russ, & Christine. My heart goes out to all her family. She was a beautiful woman & I know how much you loved her & how much you will miss her. My deepest sympathy & prayers to you all. Rest in paradise Lydia."
» Sandy Davids on May 17, 2018
Condolences
"My wife & I met Lidia when she married my cousin Eddy. Unfortunately, since we lived out of state, we generally only saw her on special family events. She was always gracious and out going and obviously made Eddy very happy as he beamed whenever he introduced her. We extend our sympathy to her family and in particular to Eddy for their loss of a very special Lady."
» Charles Lamb on May 18, 2018
Sign the Guestbook
---