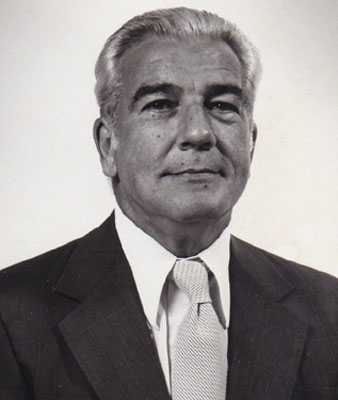 JAMES T. BLACKSTONE
BOARDMAN – Private services have been arranged for James T. Blackstone, who passed away peacefully at his home on Saturday evening, May 12. Jim had turned 97 years old on March 12.
He was born in 1921, in East Youngstown, the son of William and Bertha Blackstone.
In 1927, the family moved to the southside of Youngstown and resided at 928 West LaClede for many years. For Jim, growing up on LaClede was paradise, just two blocks from Idora Park and on the fringe of Mill Creek Park. He and his friends were constantly on the trails at Mill Creek and spent many hours of pure bliss at Idora. He fondly remembered so many summer evenings walking along the sidewalks of LaClede and waving hi to his neighbors as they sat on their front porches. Decades later he could still recall the names of almost every family on LaClede in the 1930s.
His idyllic childhood was tragically interrupted in August of 1933 when his dad passed away. This was the lowest point in the Great Depression, and Jim and his older brother, John had to do their best to support their mother. Most of his teen years were spent taking on various jobs that brought home a bit of money. By 1940, when the family finances had stabilized, he joined the U.S. Marine Corps.
He was first assigned to anti-submarine duty in the Caribbean but was eventually sent to the Pacific as an anti-aircraft gunner aboard the carrier USS Hancock (CV-19). During its time in the Pacific, the Hancock was awarded seven battle stars. On April 7, 1945, while supporting the landings at Okinawa, the Hancock took a devastating hit by a Japanese kamikaze, causing the Hancock to return to Pearl Harbor for repairs. Jim completed his duties stateside and was honorably discharged on Dec. 7, 1946.
On April 15, 1947, he married Jeanne Carter in St. Patrick's church. That same year, he began his career at General Fireproofing. He started out as an assistant foreman in the company's aircraft division, and eventually managed several divisions until he retired as the assistant plant superintendent in 1982.
Jim and Jeanne raised three boys and one girl, mostly in Liberty Township. He took great pride in his home on Northlawn Drive and was especially glad to see his yard being used as a virtual athletic field and golf course by his boys and their friends.
He loved sipping a cold beer and chatting about politics, business, and the general decline of civilization. He took up golf in his late 40s and actually became a pretty good player. He especially enjoyed exploring different golf courses with his GF buddies. For him, Jack Nicklaus was god.
He liked listening to music – especially from the Big Band era – and he was planted in front of the TV every Saturday night when Lawrence Welk came on. He enjoyed experimenting in the kitchen, and would have gladly survived on garlic, corn, and tomatoes. He spent many hours reading and remembered the details. The Vindicator, Wall Street Journal, and Time magazine were his favorites. In the 1950s and 60s, he was active in the Youngstown Elks and was elected as Exalted Ruler in the 1966-67 year. For a Marine Corps sergeant, the title "Exalted Ruler" sounded pretty good.
He is survived by his wife of 71 years, Jeanne; his sons James Jr. of Naples, Fla., Jeff (Barb) of Bardstown, Ky., and Jay of Boardman; his daughter, Janet Kessler of Boardman; his grandchildren, Kathryn Kessler of Boardman, Thomas James (T.J.) Blackstone of Boardman, and Spencer and Lauren Blackstone of Bardstown; his sister-in-law, Sally Wittenauer of Naples; and his nephew, Alan Wittenauer of Naples.
Arrangements have been entrusted to the professional care of the Rossi & Santucci Funeral Home, 4221 Market St., in Boardman.
Forest Lawn Cemetery in Boardman is Jim's final resting place.
Finally, the family thanks Hospice of the Valley for their compassionate care during Jim's final months.
Special thanks also to T.J. for spending so much time with his grandfather during the last few months.
Family and friends may visit www.rossisantuccifh.com to view this obituary, sign the guest book and send condolences to the Blackstone Family.
"Hey Dad, thanks for everything" Semper Fi.
Guestbook Entries
My deepest condolences
"Now is James's time to rest...may Jehovah God the God of all comfort...comfort his family and friends in this time of need...2 Corinthians 1:3,4"
» KMB on May 28, 2018
Condolences
"Saddened to learn of your Father's passing. May your memories give you peace at this time. "
» Diane L. Chermely on May 17, 2018
Sincere Sympathy
"Dear Blackstone Family, I am sorry to here about the passing of your husband/father. I always enjoyed speaking with him whenever I would stop over. He will be missed!"
» Kevin Creighton on May 17, 2018
Condolences
" Janet, so sorry to read about the passing of your father. Some of my fondest childhood memories were of spending time with your family on Northlawn Drive. May your memories give you peace at this difficult time. "
» Colleen Joyce Muckridge on May 17, 2018
Sign the Guestbook
---