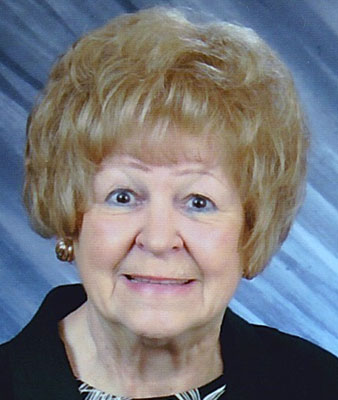 GLADYS STAHARA
YOUNGSTOWN - On Tuesday morning, March 27, 2018, Gladys Stahara passed away at home with her loving family by her side.
Gladys was born on July 22, 1933, to Joseph and Susan (Valo) Pitko. Gladys grew up in Lansingville and graduated from Woodrow Wilson High School.
She met the love of her life, Andrew, while polka dancing. They met in December and were married on June 18, 1955, and they celebrated 62 years of blissful marriage. Gladys was a homemaker her entire marriage; she loved to cook and bake and was known for her wonderful creations in the kitchen.
Gladys was extremely close to her daughters, Denise and Sandra. She always volunteered as a homeroom mom, chaperone on field trips and as a dance-line advisor. Gladys was a member of St. Dominic's Church. She was active with water aerobics at Ursuline Motherhouse.
She is survived by her husband, Andrew; and her daughter, Denise of Youngstown, with whom she made her home. She also leaves her daughter, Sandra and fiancé Rob Abernethy of Ellsworth and her grand dogs, Chewy and Weezer. Gladys also leaves her three brothers Joe (Loretta), George (Dee), and Dave (Bonnie) Pitko; as well as many nieces and nephews.
She was preceded in death by her parents and her brother, Bill.
Please join the family for a memorial dinner for Andy and Gladys to celebrate their lives on Saturday, May 19, at the Kenneth F. McMahon Hall at the MetroParks Farm, on State Route 46 across from the Canfield Fairgrounds, from 4 to 7 p.m.
The family has entrusted Gladys' care to the Kubina-Yuhasz-Wasko Funeral Home.
Visit www.waskofamily.com to view the obituary and send the family condolences.
Guestbook Entries
My deepest condolences
"Now is Gladys's time to rest...may Jehovah God the God of all comfort...comfort her family and friends in this time of need...2 Corinthians 1:3,4"
» KMB on May 28, 2018
Sign the Guestbook
---