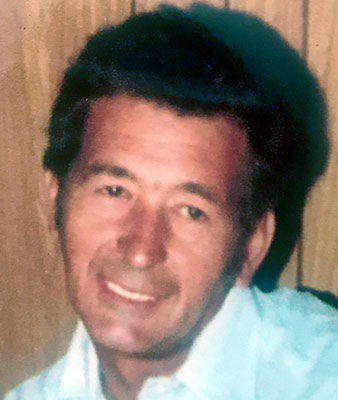 EDWARD 'GENE' EUGENE IACOBUCCI
BOARDMAN – A memorial Mass will be held on Saturday, May 19, at 10 a.m. at St. Charles Church in Boardman, celebrated by the Rev. Phillip Rogers, for Edward Iacobucci.
Edward "Gene" Eugene Iacobucci, 84, passed away peacefully at his home Sunday, May 13, 2018, surrounded by his family.
He was born on Dec. 16, 1933, in Youngstown, the son of the late Erminio and Sofia (Presutti) Iacobucci.
Reunited with his soulmate and love of his life, Sandra Jean Iacobucci, whom he married Aug. 27, 1957, by a Justice of the Peace and again on their first-year anniversary at St. Charles Parish. Preceded in death by brothers and sisters, Yolanda, Irma, Adele, Guido and Ernesto.
He leaves behind to cherish his memory, and will be greatly missed by his five children, Gino Iacobucci, Sharon Iacobucci, Marie Vadia, Diane Iacobucci, and Paul (Rebecca) Iacobucci; two brothers, Orlando and Emidio; a sister, Florence; nine grandchildren, Stephen, Kristin, Andrea, Jennifer, Ashley, Jeffrey, Colleen, Sophia, and Christopher; and three great-grandchildren, Breana, Hailee and Brody.
Gene was a dedicated husband, loving father, and brick mason for 25 years. Hard working and intelligent, his love of life showed through his children and his 56 year marriage to Sandra. He was a successful business owner for 25 to 30 years and a member of the Bricklayer Local Union.
Friends may call from 6 to 8 p.m. on Friday, May 18, at the Fox Funeral Home 4700 Market St. in Boardman.
Family and friends may visit www.foxfuneralhome.org to view this obituary and to send condolences.
Guestbook Entries
My deepest condolences
"Now is Edward's time to rest...may Jehovah God the God of all comfort...comfort his family and friends in this time of need...2 Corinthians 1:3,4"
» KMB on May 28, 2018
passing of Gene
"My sincerest condolences &prayers of all kinds,to the Iacobucci family in this time of their deepest sorrow. I can imagine the Holidays,Birthdays and all other festive occasions played out through the years. I never met Gene. But I know the Beautiful family he leaves behind. My beloved father & grandfather were stone masons from Naples. God Bless you. AH, Salud,Gene! "
» B.A Napolitano on May 17, 2018
Sign the Guestbook
---