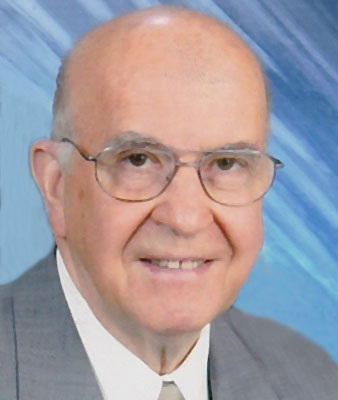 ANDREW STAHARA
YOUNGSTOWN - On Monday morning, April 30, Andrew Stahara passed away peacefully at Shepherd of the Valley in Boardman.
Andy was born on June 11, 1931, in Campbell, to Joe and Anna.
Andy graduated from Campbell Memorial High School and was the lead trombone player in the marching band.
Andy was a U.S. Marine, where he earned a National Defense Service Medal, a Korean Service Medal and a United Nations Service Medal. He was honorably discharged and went on to work for Youngstown Sheet and Tube Company until his retirement in 1989. He then went on to work at North Star Steel and The Vindicator in the dispatch department.
He met and married the love of his life, Gladys Pitko, in June of 1955. They were married for 62 wonderful years until she passed away in March of this year.
Andy was always seen working in his garden and caring for his home. There was nothing he could not fix. Andy loved listening and dancing to polka music, and enjoyed listening to all the area polka bands. He was an avid Cleveland Browns and Indians fan.
Andy was preceded in death by his parents and his wife.
Andy leaves his two daughters, Denise of Youngstown and Sandra and fiancé Rob Abernethy of Ellsworth. He also leaves his two grand dogs, Chewy and Weezer. Andy also leaves his sister, Patty (Ed) Henry of Cincinnati.
Please join the family for a memorial dinner for Andy and Gladys to celebrate their lives on Saturday, May 19, at the Kenneth F. McMahon Hall at the MetroParks Farm on State Route 46, across from the Canfield Fairgrounds, from 4 to 7 p.m.
The family has entrusted Andy's care to the Kubina-Yuhasz-Wasko Funeral Home.
Visit www.waskofamily.com to view the obituary and send the family condolences.
Guestbook Entries
My deepest condolences
"Now is Andrew's time to rest...may Jehovah God the God of all comfort...comfort his family and friends in this time of need...2 Corinthians 1:3,4"
» KMB on May 28, 2018
Sign the Guestbook
---