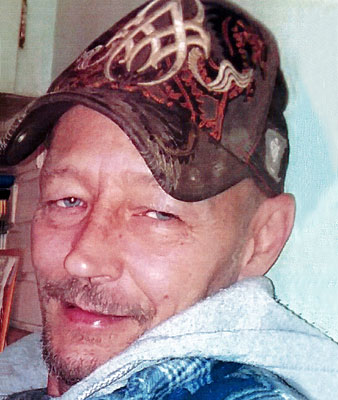 WILLIAM 'BILL' CARL ATWOOD NOEL
YOUNGSTOWN – William "Bill" Carl Atwood Noel, 54, former Red House, Md. resident, passed away on May 13, 2018, at St. Elizabeth Health Center.
Bill was born July 2, 1963, in Baltimore, Md.
He is survived by his wife, Eva Hall Noel; his mother, Jean Noel-Trickett of Red House; brother Ronald Noel; sister Joyce (Noel) and her family, Aaron, Amberly, Zoey and Jocelyn Newell, of Baltimore; and Atwood siblings, John, Ada, Terry and Jimmy and his son, Joshua Noel.
Bill was preceded in death by his father, Junior Noel; brother Allen Cummings (Atwood); and birth parents, Jefferson and Julia Atwood.
Bill was devoted to his wife, friends and church. He loved their dogs, Kisha and Hombre. He worked with race horses and wove horsehair accessories. Bill and Eva previously lived in Oklahoma where he worked as a handyman and in construction.
A memorial service will be held on Friday, May 18, at 6 p.m. at the Liberty Assembly of God Church, 6779 Belmont Ave. in Girard.
Any memorial contributions can be made to his wife, Eva, in care of the church.
Visit www.blackstonefuneralhome.com to view this obituary and to send any expressions of sympathy to the family.
Guestbook Entries
« Be the first to sign WILLIAM 'BILL' CARL ATWOOD NOEL guestbook.
---