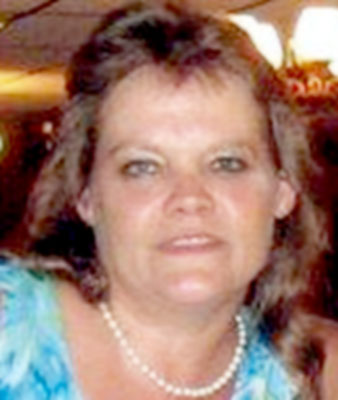 STARR LEE FREDERICK BARBER
YOUNGSTOWN - Starr Lee Frederick Barber, 58, passed away Wednesday afternoon, March 14, 2018, at Northside Medical Center following a very brief illness.
Starr was born Jan. 21, 1960, in Warren, a daughter of Edward and Kay Thomas Frederick.
She was a Southington High School graduate and a lifelong area resident.
She worked for Dinesol Plastics in Niles for 20 years, and for Barber's Hand Car Wash on Mahoning Avenue in Youngstown.
Starr was a big fan of the Pittsburgh Steelers, and she enjoyed working. She loved her dogs, and most importantly, she loved spending time with her family, especially her grandchildren, whom she adored.
Her husband, Eugene T. Barber, whom she married June 25, 1977, passed away Jan. 21, 2010.
Starr leaves two daughters, Tarah Ane Barber and Shauna Lee Barber, both of Youngstown; her mother, Kay Schultz of Brookfield; seven grandchildren, Nevaeh, Brianna, and Serenity Neill, Savanna Rose, Leya Shoemaker, A'Ashlynn Hayden, and Legend Hayden; a brother, David (Kim) Frederick of Conway, S.C.; a sister, Margaret (Ray) Blair of Hubbard; two half-brothers, Edward (Laurel) Frederick of Warren and Robert Larkins of Hartville; and her stepmother, Mary Jane Orr of Southington.
Besides her husband, her father, two brothers, Edward O. and Darryl Frederick, and her stepfather, Duke Schultz, are deceased.
Family and friends may call from noon to 1 p.m. on Monday, March 19, at Kinnick Funeral Home, 477 N. Meridian Road in Youngstown, where funeral services will follow at 1 p.m.
Committal services will take place at Crown Hill Cemetery in Vienna at a later date.
Memorial contributions may be made in Starr's name to Animal Charity of Ohio, 4140 Market St., Boardman, OH 44512.
Please visit kinnickfuneralhome.com to view and share this obituary, and to send condolences on-line to Starr's family.
Guestbook Entries
« Be the first to sign STARR LEE FREDERICK BARBER guestbook.
---