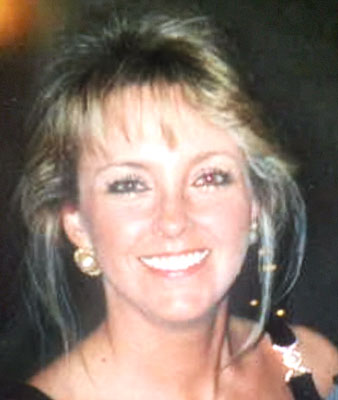 TRACY LYNN SWANSON
DOUGLASSVILLE, PA. – Tracy Lynn Swanson, 53, former resident of Canfield, passed away peacefully with her daughter, Annika Lazazzera-Swanson, her brothers, Bill and Bob, by her bedside as well as number of close friends nearby, Friday evening, March 2.
Tracy was born on March 10, 1964, in Jamestown, N.Y., to William and Barbara Swanson.
Early to walk and dazzle her parents, Tracy set a blistering pace in life for her soon to follow brothers Bill and Bob. Baton twirling majorette, tap and jazz dancer, cheerleader, accomplished flute and junior pageant contestant, Tracy's performance skills would eventually pinnacle with a 2nd Runner Up Selection in the 1987 Miss Ohio Scholarship Pageant.
Tracy attended Canfield High School and competed well both in track and tennis. She attended both Youngstown State and Ohio State University, where she graduated respectfully with a bachelor's degree and master's degree in Psychology.
Tracy owned and operated a Goddard School in Strongsville, before moving to accept a school psychologist position with Reading District Schools, in Reading Pa. In recent years Tracy owned and operated an Independent Educational Evaluation practice.
Tracy enjoyed the sport of tennis throughout her life and enjoyed watching her daughter, Annika play for her high school tennis team where Tracy served as an assistant tennis coach for a time. She also enjoyed raising and showing her Pomeranians with her daughter.
Those who knew Tracy knew her as a determined, strong willed, lover of life, and an endless seeker of truth and knowledge and a second opinion! "We will love and miss you, Tracy!"
Tracy was preceded in death by her father, William P. Swanson.
She leaves behind to carry her flame, a daughter, Annika; mother, Barbara Murray Swanson; brothers Bill and Bob Swanson; sister-in-law Rita; nephews Chethan and Kieran; boyfriend Phil Armstrong; ex-husband, Mike Lazazzera; and multitudes of friends who have supported her throughout the years.
"A celebration of Tracy's life" will be held at Bradford Green Clubhouse, in the Kensington Development, 4300 Bradford Place in Canfield on Saturday, March 17, from 1 to 4 p.m. Friends and family also gathering immediately afterwards at Kensington Grill
In lieu of flowers, all gifts of donations are requested to be sent to the Wings of Hope organization, who will earmark all donations in Annika or Tracy Swanson's name for Annika's college fund. Website address www.wingsofHopeEvents.com, and include the Swanson name in the note. Mailing address P.O. Box 303, Douglassville, PA 19475 or to the American Cancer Society.
Guestbook Entries
Condolences
"Barb and family....... I want to offer you my sincere condolences in the loss of your beautiful daughter... such a terrible loss at such a young age.. May God grant you peace and comfort and give you the strength to get through this difficult time. Love Joanne"
» Joanne Kerrigan on March 16, 2018
Condolences
"Sincere sympathy is sent to the Swanson family for the loss of Tracy. My thoughts and prayers will be with you all. Tracy was a very special person who will be greatly missed. May her memories bring comfort to all who loved her."
» Sandy D. Murray on March 16, 2018
In Memory
"I'll always remember her beautiful smile and kindness. She had that special spark that would make a difference in this world. God has gained a beautiful angel. My prayers are extended to her family. "
» Kimberly Carrera - Moff on March 16, 2018
Sending prayers of comfort
"I pray that God will comfort all in this time of sorrow. Tracy was such a beautiful soul and it was a blessing to have known her. "
» Rachell Joy on March 17, 2018
Sign the Guestbook
---