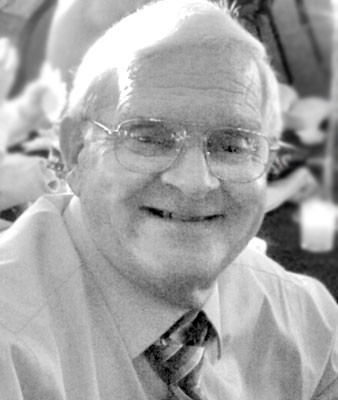 RAYMOND 'GEEZ' LEE BAIRD
GREENFORD - Funeral services will be at 11 a.m on Friday at the Lane Family Funeral Homes, Canfield Chapel, for Raymond Lee Baird, 75, who died early Monday morning at St. Elizabeth Health Center in Youngstown.
Raymond was born April 23, 1942, in Canfield, a son of the late Charles S. and Wilda L. (Vesey) Baird and was a lifelong area resident.
He graduated from Greenford High School and went on to work at American Fire Clay for six years.
In 1966, Raymond went to work for General Motors, where he worked for over 40 years, retiring in 2006. He also worked for Richard Bare Apple Orchard while working his dad's 60 acre farm.
Raymond was a member of the Greenford Christian Church, where he had helped build building C. He was a volunteer for Green Township Fire Department for 48 years, where he had also served as vice president. He was an avid South Range basketball and football fan and was often seen in the crowd cheering with his air horn.
Raymond enjoyed doing word searches and tending to his large garden of fruits and vegetables. After dinner he liked to get on the golf cart and check out the gardens. Raymond was always willing to help other people, dropping whatever he was doing, but most important to Raymond was spending time with his grandchildren.
He will be dearly missed by his wife, the former Linda Ann Flatinger, whom he married July 16, 1963; his children, Todd (Michelle) Baird of Greenford, Pam (fiancé Scott Choffin) of Greenford, Richard Baird of Poland, Wayne (Jeffrey) Cornelius-Baird of Canfield; and nine grandchidren, Adam (Amanda) Little, Kimberly (Andy) Kisner, Cheyenne Sears, Samantha Baird, Taylor Baird, Pierce Baird, Lindy Baird, Madison Baird, and Brayden Baird. Raymond also leaves his brother, Charles Baird of Mantua and two sisters, Nancy (Dave) Detwiler of Boston and Janet Snyder of Greenford.
Besides his parents, Raymond was preceded in death by his daughter, Cindy Baird; and a grandson, Tanner Baird.
Friends may call on Thursday at the Lane Family Funeral Homes, Canfield Chapel from 5 to 8 p.m. and from 10 to 10:45 a.m. on Friday followed by the funeral at 11 a.m.
The family requests that material tributes take the form of contributions to Green Township Fire Department, P.O Box 14, Greenford, OH 44422 or to Greenford Christian Church, P.O. Box 53, Greenford, OH 44422.
Family and friends may visit www.lanefuneralhomes.com to view this obituary and send condolences.
Guestbook Entries
We've lost a friend
"Mr Baird was a great friend to the community. He was a true gentleman to see carting around town with his big dog in company. You will be missed."
» Henry Estes on March 14, 2018
FELLOW FIGHTER
"GEEZE AND I WERE NOT ONLY FRIENDS BUT FELLOW WORKERS IN THE FIRE SERVICE. HE WAS ALWAYS CHEERFUL AND FUN TO BE AROUND. HE WAS A GREAT WORKER ALSO. WE WERE SHOULDER TO SHOULDER HELPING TO BUILD THE GREENFORD CHRISTIAN CHURCH. I WILL MISS HIM. RON [HOSS] CHARLTON."
» RON CHARLTON on March 14, 2018
Sign the Guestbook
---