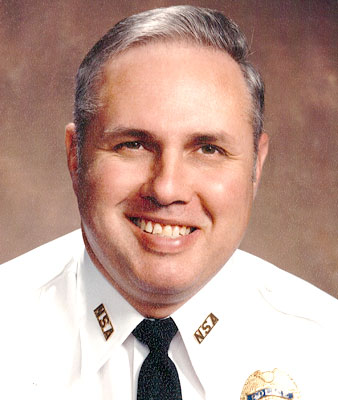 PHILLIP E. HOXWORTH JR
LISBON - Phillip E. Hoxworth Jr., 71, died Monday, March 12, 2018, at Select Specialty Hospital in Youngstown.
Phillip was born Sept. 22, 1946, in Youngstown, a son of the late Phillip E. and Betty (Thurston) Hoxworth Sr.
Raised in Struthers, he was a 1966 graduate of Struthers High School. After graduation, Phillip was drafted into the U.S. Army during the Vietnam War. He served two tours in Vietnam and was discharged in 1970 with the rank of SP4.
After being discharged from the service, he returned to Ohio and worked as a crane operator for Youngstown Sheet & Tube until their closing. He later moved to Houston, where he worked as a corrections officer for the Houston Police Department. After eight years, he returned to Ohio and worked for Youngstown Slag. In 1990, he relocated to York, Pa., and worked as a police officer for National Security Agency in Washington D.C. until his retirement in 1994. He also worked part-time as a deputy sheriff for York County.
After retirement, he and his wife moved to Ft. White, Fla., for many years before returning to Lisbon to be closer to family. Mr. Hoxworth was a member of Zeredatha No. 451 F&AM and a 32nd degree Mason of the Scottish Rite of Harrisburg, Pa. He was also a member of the Zembo Shrine in Harrisburg, the Lionel Collector's Club of America, and the Coin Collector's Club. In his free time, he enjoyed raising rabbits and pigeons and collecting trains, stamps, and coins.
He is survived by his wife, the former Carolyn Dasen, whom he married July 15, 1970; two sons, Phillip (Alicia) Hoxworth, III of New Castle, Pa., and Timothy Hoxworth of Struthers; sister Nancy Barnhill of Struthers; brother David (Charlotte) Hoxworth of Porter, Texas; four grandchildren, Joanna, Chevelle, Phillip IV, and Zachary; and a great-granddaughter, Lilyana.
Family and friends will be received on Thursday from 5 to 7 p.m. and Friday from 10 to 10:45 a.m. at the Davidson-Becker Funeral Home, 11 Spring St. in Struthers. A funeral service will be held on Friday at 11 a.m. at the funeral home with Pastor Teresa Smolka officiating. Interment will follow at Lake Park Cemetery.
Please visit www.beckerobits.com to send condolences.
Guestbook Entries
Uncle Phillip
"My deepest condolences Aunt Carolyn"
» Roxanne Hall (Hoxworth) on March 14, 2018
My condolences
"I am so sorry for your loss Carolyn. "
» Albert Isaac on March 14, 2018
He was a good man.
"I am sorry for your loss. I am the son of Al Stanko, and I remember him always coming up to our farm to visit my Dad, and was just thinking of him a few days ago. A great guy, I was glad to have known him."
» Edward Stanko on March 14, 2018
Tribute
"So sorry for your loss our prayers are with you and your family"
» glenn mellott on March 14, 2018
Sending Love
"Sending Love and light to you and your family My beautiful cousin XOXO"
» Tali Forest Smith on March 14, 2018
Condolences
"So sorry for your loss! He was a good guy. Class of 1966"
» Donna Aey on March 15, 2018
Aunt Carolyn and family
"We send our love to the whole family "
» Pam n Leon Hughes ,Jacob n justin on March 15, 2018
Sign the Guestbook
---