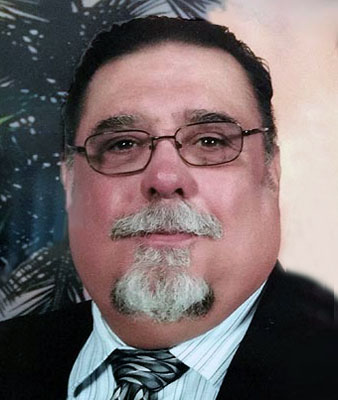 MICHAEL J. ZALOVCIK SR
YOUNGSTOWN - Michael J. Zalovcik Sr., 68, passed away late Sunday evening, March 11, 2018, at his home from complications of diabetes.
Michael was born March 22, 1949, in Youngstown, a son of Andrew and Philomena Moore Zalovcik. He was a graduate of East High School, and was a lifelong area resident.
He worked for Hynes Industries in Austintown for 40 years, retiring in 2009.
Michael enjoyed hunting and fishing, and going to the YMCA. He was a season ticket holder for YSU football games, and he was a big fan of the Cleveland Indians, Browns, and of The Ohio State Buckeyes. He loved spending time with his family and friends, and he especially loved the time he spent with his grandchildren, whom he loved dearly.
He was a member of St. Brendan Church in Youngstown.
Michael leaves his wife of 44 years, Deborah M. Kisan Zalovcik, whom he married Oct. 13, 1973; four children, Kathryn Zalovcik of La Jolla, Calif., Stephanie (Jim) Williams of Youngstown, Michael J. Jr. (Crystal) Zalovcik of Warren, and David (Lisa) Zalovcik of Hubbard; his mother, Philomena Zalovcik of Youngstown; five grandchildren, Lillian, Stephen, Lydia, Dominic, and Walker; a brother, John (Kathy) Zalovcik of Youngstown; brothers-in-law, Peter Kisan and Nicholas Kisan; and many nieces and nephews.
He was preceded in death by his father, Andrew Zalovcik; his in-laws, Sophie and Stephen Kisan; two nephews; and a great-nephew.
Family and friends may call from 4 to 7  p.m., Thursday, March 15, at Kinnick Funeral Home, 477 N. Meridian Road, Youngstown.
Funeral services will begin at 10:30 a.m., Friday, March 16, at the funeral home, and will continue with a Mass of Christian Burial to be celebrated at 11 a.m. at St. Brendan Church, 288 Oakwood Ave., Youngstown.
Interment will follow the Mass, and will take place at Calvary Cemetery in Youngstown.
Memorial contributions may be made in Michael's name to the St. Brendan Church Memorial Fund, in c/o the church.
Please visit kinnickfuneralhome.com to view and share this obituary, and to send condolences online to Michael's family.
Guestbook Entries
With Sympathy
"So very sorry to hear of Mike's passing. My deepest sympathy to your family and to his Mother, "Phil". Renee"
» Renee (Ruffcorn) Stewart on March 14, 2018
Sign the Guestbook
---