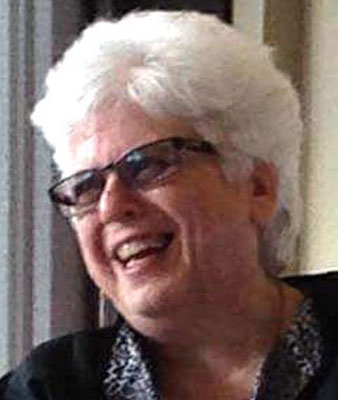 CAROL A. PATRONE
WARREN - Carol A. Patrone, 68, passed away suddenly, Sunday afternoon, March 11, 2018, at St. Joseph Health Center in Warren.
Carol was born Nov. 11, 1949, in Youngstown, a daughter of the late Lawrence and Josephine Coandle Patrone, and was a lifelong area resident.
She was a 1967 graduate of Girard High School and earned a bachelor's degree from Youngstown State University.
Carol worked for 25 years as a teacher, teaching business and computers at Southeast High School in Ravenna, until retiring in 1997. Carol's teaching career was the pinnacle of her life, and she had a profound effect on her students, many who sought her out or kept in touch years after they had finished school.
A technology buff, Carol loved bits and bytes, computers and gadgets, and kept up with all the latest news in technology. She also enjoyed fishing, gambling, visiting casinos, and she loved her dog, Libby. Carol's greatest joy came from the time she spent with her family and friends.
Carol leaves to cherish her memory her life partner of 25 years, Mary O'Brien, whom she married Oct. 4, 2015; a brother, Anthony Patrone of Warren; three nephews, Anthony (Paula) Patrone of Liberty Township, Michael Patrone of Austintown, and Nick Patrone of Cleveland; two great-nieces, Nicole and Marisa Patrone, and a great-nephew, Anthony Patrone, who were the light of her life; her mother-in-law, Alice O'Brien of Girard; a sister-in-law, who was like a sister, Toni DeGenova; Mary O'Brien's family; and a circle of extraordinary friends.
Carol will be truly and sadly missed by all who knew and loved her.
A sister, Patricia Patrone, preceded Carol in death.
Family and friends may gather from 11 a.m. to 1 p.m., Friday, March 16, at Kinnick Funeral Home, 222 S. State St., Girard, where a celebration of life service will take place at 1 p.m.
Carol's family suggests to anyone wishing to make memorial contributions do so by sending donations to Angels for Animals, 4750 West South Range Road Canfield, OH  44406; or by donating through www.angelsforanimals.org
Please visit kinnickfuneralhome.com to view and share this obituary, and to send condolences online to Carol's family.
Guestbook Entries
Sign the Guestbook
---