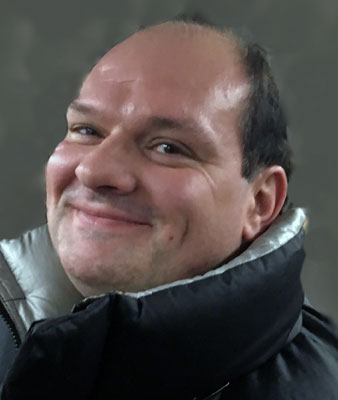 WILLIAM 'BILL' TANINECZ
LORDSTOWN – William "Bill" Taninecz, 40, passed away of natural causes on March 10, 2018.
Bill was born in 1977 in Youngstown.
He graduated from Lordstown High School in 1996, and was a dedicated employee at Magna Seating Systems in Lordstown.
Bill was a kind, caring, and accepting person, who was greatly loved by his family and many friends, never missing a family event and always there to help his friends. He will be deeply missed by all.
Bill was a fun-loving Furry (fictional anthropomorphic animal character) wolf named Holokeba and adored the Anthrocon events he attended and the friendships he made along the way. Bill especially loved interacting with the children that marveled at his fursuit character.
He enjoyed spending days working on the many vehicles he owned over the years and nights gaming or hanging with friends watching anime or a wide range of movies.
Bill loved animals, especially dogs, and he leaves his Siberian husky, Nalla, to be cared for by close friends, but longing for her warmhearted companion in Bill.
Bill is survived by his father, Steve (Lori) Taninecz; sister Roseanna Taninecz; brother Nathan (April) Taninecz; niece Grace; nephews Andrew, Jacob, and Nicholas; grandparents Dean and Dee Ferris; and aunts, uncles, and cousins.
Bill was preceded in death by his mother, Carolee Daroux; his infant siblings, Adam and Christen Taninecz; and grandparents Ita and Steve Taninecz.
Calling hours will be held from 5 to 7 pm on March 15, at the James Funeral Home in Newton Falls, immediately followed by a funeral service at 7 pm.
In lieu of flowers, memorial donations may be given to the Animal Welfare League, PO Box 66, Vienna, OH 44473.
Arrangements have been entrusted to the James Funeral Home, 8 East Broad St. in Newton Falls.
Family and friends may visit www.jamesfuneralhomeinc.com to view Bill's obituary online and to send condolences to his family.
Guestbook Entries
I am his cousin
"I meet him the first when he see his grandma i did know that but i will miss him r.i.p"
» Margaret flickinger on March 14, 2018
Sign the Guestbook
---