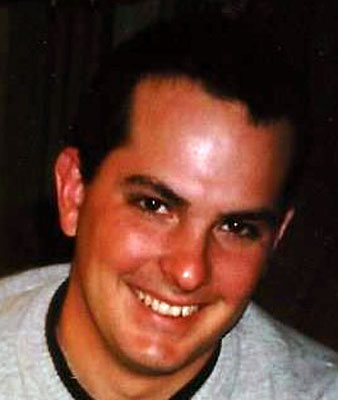 JOSEPH 'JOE' C. FLASCO
CLEVELAND – Joseph "Joe" C. Flasco, 46, of Leetonia, passed away Saturday afternoon, March 10, 2018, at University Hospital in Cleveland, surrounded by his family.
Joe was born on Nov. 14, 1971, in Cleveland, a son of Joseph and Betty (Smith) Flasco.
A Lisbon High School graduate, he married the former Susan "Sue" Olsen on Aug. 9, 1997.
Joe enjoyed working with his hands and spent many years in the construction industry. He was a very talented finish carpenter. He enjoyed hunting and fishing and was a sports enthusiast who especially liked to watch his sons play baseball, football and basketball. Joe was a member of Whitetails Unlimited. An avid gardener, he liked four wheeling and raising his children.
Joe leaves to cherish his precious memory, his wife, Sue; his mother, Betty and stepfather Ralph Urmson; his father, Joe Flasco; children Kristen (Joe) Kantounatakis of Akron, Christopher (Saara) Olsen of Vantaa, Finland, and Joey and Isaac Flasco of Leetonia; siblings Michelle (Brian) Goret of Mason, Terri (Joe) Martin of Westlake, Nancy Trevena of Boardman, Brian (Melissa) Urmson and Jaime Urmson, all of Columbiana, and Ashley (Sean) Turpin of Edmond, Okla.; as well as many nieces and nephews.
Funeral services will be held on Thursday, March 15, at 11 a.m. at the Lake Mount Church of Christ, 6290 OH-7, in Rogers, with Ministers Jason Cole and Tim Postal officiating.
The family will receive friends on Wednesday, March 14, from 6 to 8 p.m. at the Seederly-Mong and Beck Funeral Home, 154 S. Elm St. in Columbiana, as well as one hour prior to the service, at 10 a.m. on March 15, at the church.
In lieu of flowers, the family suggests donations may be made in Joe's memory to Hospice House, 9803 Sharrott Road, Youngstown, OH  44514.
The family has entrusted the Seederly-Mong & Beck Funeral Home in Columbiana with the arrangements for their loved one.
Family and friends are invited to visit www.seederly-mongandbeck.com to sign the guestbook or send private condolences.
Guestbook Entries
Sympathy
"Our deepest sympathy to the whole family. "
» Lorrie Philbrick on March 14, 2018
Very sorry to hear about Joe
"My condolences to Joe and his family. I worked with Joe at Cliffwood Construction several years ago. He was always fun to be around and a hard worker. We had some good times. Recently saw him and we got to talk for a bit, was great to see him. My thoughts and prayers are with his wife and kids and entire family. -Jay "
» Jason Roberts on March 14, 2018
Sign the Guestbook
---