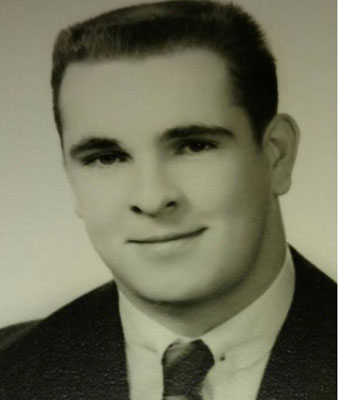 JOHN RICHARD 'JACK' VASKO
ALDIE, VA. - John Richard "Jack" Vasko, 76, passed away suddenly on Feb. 24, 2018, in Aldie, Va.
Jack was born in Salem, Ohio, to John and Ethel Vasko on Sept. 21, 1941, and was raised in Youngstown, Ohio.
He attended Cardinal Mooney High School, graduating in 1959.
Jack was the CEO and president of J.V. Associates in Clearwater, Fla., providing commercial heating and air conditioned equipment until he sold the company and retired at the age of 52.
Jack spent his retirement years in Florida and Tennessee, until he moved to Northern Virginia to be near his family.
Jack's passions in life were golfing, watching football, discussing politics, and the meaning of life.
He loved Budweiser, a good Scotch, Maryland crabs, and the University of Florida Gators.
He was preceded in death by his son, Michael Patrick Vasko (1964); and leaves behind three daughters and one son, Christine Vasko (Jay Nelson) of Ashburn, Va., Theresa Vasko of Aldie, Va., with whom he made his home, Tracey Vasko Sullivan (Robert Sullivan) of Atlanta, Ga., and John R. Vasko Jr., of Prince Frederick, Md.; and his former wife, Jeanne Kramer Vasko of Ashburn, Va. He also leaves behind seven grandchildren.
At his request, no service will be held. His children will memorialize him by scattering his ashes over three lakes at his favorite golf course to join the many balls and clubs which can be found there.
Guestbook Entries
Sign the Guestbook
---