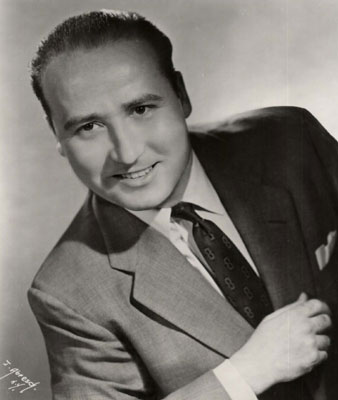 HOWARD ARTHUR SHAW
POLAND – Howard Arthur Shaw, 99, of Shepherd of the Valley, passed away Saturday, March 10, 2018.
He was born on June 29, 1918, at his grandparents farm in Chippawa Lake. He was the only son of Floyd and Bessie Shaw and was reared in Wooster.
He attended Wooster city schools and graduated from the College of Wooster in 1940, with a Bachelor of Music degree. Subsequently he earned a master's degree in Music Education from Teachers College in Columbia University in New York City.
Howard served for four years in World War ll in the U.S. Army (two and a half in the Aleutian Islands Coast Artillery). While in the Army, Howard served as a cook and as assistant to the Chaplain. Following his discharge in 1945, he returned briefly to Wooster.
While preparing to go to New York City to renew his music profession, he met Margaret Stoll, a student at the College of Wooster and a Youngstown native. They were married on June 22, 1946, at the former Grace Lutheran Church in Youngstown and immediately moved to New York City where Howard performed extensively in concert and opera. He was the leading baritone for two seasons with the Fort Worth (Texas) Civic Opera Company. He also toured throughout the United States and Canada for several years as soloist with many groups. He taught voice for several years as a professor at Westminster Choir College in Princeton, N.J. and at the Turtle Bay Music School in Manhattan.
Howard possessed a beautiful mellow high baritone voice and his colleagues marveled at his breath control. He received very favorable critiques for every performance. During his singing career Howard appeared twice at Youngstown's Stambaugh Auditorium as the baritone soloist in Handel's Messiah under the direction of Gwynn Jenkins and in the role of the Elder Germont in Verdi's opera La Traviata with the Wagner Opera Company.
Upon retirement, Howard and Margaret returned to Ohio, first to Boardman, then to Poland. Howard was an avid TV sports spectator and especially enjoyed football and baseball. He was a long time member of the New York Singing Teachers Association, the Professional Church Singers of Greater New York and the American Guild of Musical Artists.
Howard was preceded in death by his sister, Lucille Slater.
He is survived by his wife, Margaret; a brother-in-law, C. Raymond Stoll and his wife, Alice Ann; several close cousins; and many nieces and nephews and grand-nieces and grand-nephews.
Howard was a member of the Bethel Lutheran Church.
Any donations in his memory may be made to the church Memorial Fund at 425 Crestview Drive, Youngstown, OH 44512.
Services will be held at 1:30 p.m. on Wednesday at the Lane Family Funeral Homes, Anstrom Chapel, 8387 Tod Ave. in Boardman.
Friends may call on Wednesday from 12:30 to 1:30 p.m.,prior to the service at the funeral home.
Family and friends may visit www.lanefuneralhomes.com to view this obituary and send condolences.
Guestbook Entries
Sign the Guestbook
---