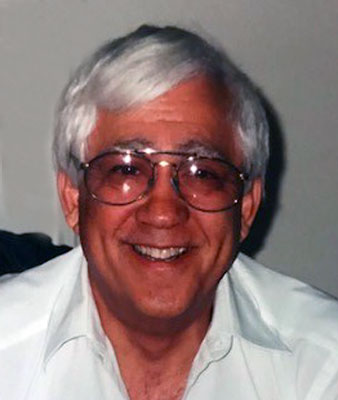 NICHOLAS C. LATESSA
CHARLOTTE, N.C. – Nicholas C. Latessa, 85, passed away Saturday, March 3, 2018, with his family by his side.
Born Oct. 10, 1932, in North Lima, to Nicholas C. Latessa and Julia (Palahunich) Latessa. Nick grew up on Youngstown's east side.
He went to East High, where he excelled at football, which earned him a scholarship to Heidelberg College. Once he completed a degree in Education, he was commissioned an officer in the U.S. Marine Corps. After serving his country, he returned home and began a career in Education at Western Reserve High School in Berlin Center. Besides teaching, Nick was the first football coach, taught driver education, and was athletic director. It was during this time that he met many of his best friends. In 1976, he relocated to Coral Springs Fla., where he began a career in real estate until his retirement in 2002.
Besides his parents, Nick was preceded in death by his wife Sophie Philomena Latessa
Nick is survived by three children, Ken and Cheryl Latessa of Clover S.C., Jeff and Robin Latessa of Belmont N.C., and Donna and Steve Richmond of Monroe, N.C.; four grandchildren, Jana Latessa and (fiance Matt) of Charlotte, K.C. and Elise Latessa of Charlotte, Nick Latessa of Canfield, and James Latessa (Kaitlynne) of Clover; and three sisters, Rita Pintaric of Liberty, Ann Agnone of Youngstown, and Donna Agosti of Richmond, Va.
Nick was a wonderful father, grandfather, friend and role model who will be greatly missed by all who knew and loved him.
Per Nicks wishes, there will be no services.
Memorial contributions may be sent to Western Reserve Local Athletic Dept., 13850 Akron Canfield Road, Berlin Center, OH 44401.
Guestbook Entries
Sympathies
"Kenny, Jeff, Donna, and families, I am so sorry to hear of your father's passing. You have my deepest sympathies. I can still see your father cutting the grass at your house on Hamman Drive. My thoughts and prayers are with you."
» Janice Kovach on March 9, 2018
Friend, from long ago.
"So sorry for your loss "
» Bob Hird on March 9, 2018
Sorry For Your Loss
"May you all find comfort by your loved ones and know he helped many in his lifetime. He taught me to drive a car many years ago. Revelation 22: 3 & 4. May it bring you peace."
» Judy Santucci MacSwords on March 12, 2018
Sorry
"Jeff and family, So sorry to hear about your dad and grandpa. Please accept our sincere condolences. Troy, Kim, Lindsay and Jared"
» The Fronzaglio's on March 9, 2018
WRHS '61 & '65
"Recast in Peace my Friend and Mentor! We had some great times in High School, back in the day! Our deepest sympathies to the extended LaTessa family. Thanks for the great memories Nick!"
» Larry and Sharon (Fredrick) Chalfant on March 9, 2018
A great teacher.
"So sorry for your loss. We have never forgotten this wonderful man and teacher. Class of 1966. "
» Terry and Sandy Johnson on March 10, 2018
WRHS Class of 1966
"My teacher, coach, mentor, staff member and for the past 50 years...my FRIEND."
» Bob Sternagle on March 11, 2018
Prayers to the family
"Our deepest Condolences!"
» Jm and Leslee Testa on March 12, 2018
Sign the Guestbook
---