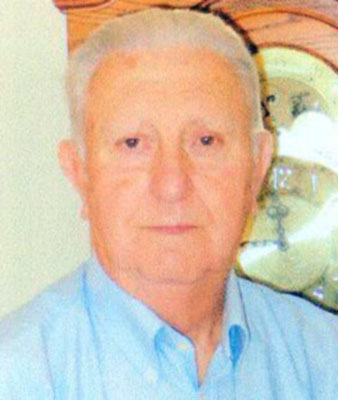 JACOB E. TROUT
BOARDMAN – Jacob E. Trout, 88, formerly of Greensburg, Pa., died Tuesday, March 6, 2018, at St. Elizabeth Boardman Mercy Health Center.
He was born Feb. 13, 1930, in Hunker, Pa., a son of the late Robert and Laura (Anderson) Trout.
He served in the Pennsylvania National Guard.
In addition to his parents, he was preceded in death by two brothers, Robert and Paul Trout; and his brother and sister-in-law, George and Jane Wagner.
He is survived by his wife, Betty L. (Wagner) Trout. Jacob and Betty would have been married 70 years in November.
He is also survived by his son, Robert G. Trout of Cuyahoga Falls; his daughter, Cathy L. (Trout) Culichia and husband Philip of Cranberry Twp., Pa.; four grandchildren, Nathanial, Corissa, Jordan and Morgan Culichia; two sisters-in-law, Patricia Trout of Greensburg, Pa., and Mary Trout of North Carolina; and two nephews, Bill and Paul Trout.
Friends will be received from 1 to 2 p.m. on Saturday at the Leo M. Bacha Funeral Home, Inc., 516 Stanton St. in Greensburg, Pa., where a funeral service will begin at 2 p.m. with the Rev. Robert A. Free officiating. Interment will follow in Westmoreland County Memorial Park in Greensburg.
In lieu of flowers, memorial contributions may be made to a charity of one's choice.
Guestbook Entries
Jacob E Trout
"Betty, my deepest sympathy to you and family. "
» Irene K Feyock on March 9, 2018
You will be missed.
"May you rest in peace, Jacob... I will always remember your warm smile, and that you always made it a point to stop by my office to say hello. My deepest sympathies to the family. "
» Kat Bylenok on March 9, 2018
Rest Peacefully
"Safe Journey Home, Dear Soul. "
» Kevan Sullivan on March 12, 2018
Sign the Guestbook
---