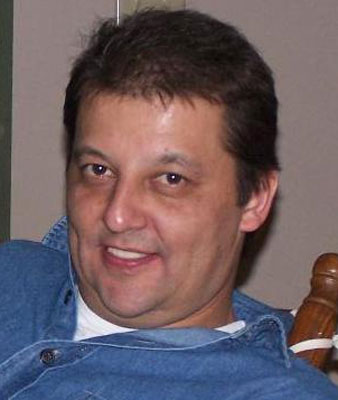 ROBERT G. MILIJONS
NILES - Robert G. Milijons, 59, of Niles, died at 3:35 p.m. on Saturday, June 9, 2018, at Trumbull Regional Medical Center in Warren.
He was born Oct. 30, 1958, in Warren, the son of Arvid and Vera Delatorre Milijons.
He was a 1978 graduate of Niles McKinley High School, was of the Christian faith, and attended the North Mar Church in Warren.
He was employed at Easco Aluminum in Girard, drove truck for Strimbu Trucking in Brookfield and also for Thomas Transport in Macedonia.
He loved riding and working on motorcycles and enjoyed NASCAR. He loved spending time with his family, and was always the "cool uncle" to his nieces and nephews. He had a huge heart for animals and would take care of countless strays that needed a good home and love.
He will be sadly missed by his mother; a brother, Eric Milijons of Niles; a sister, Sandy Haley and her husband, Patrick, of Cortland; his nieces and nephews, Breana Milijons, Erica Milijons, Kristin Palumbo, Kelsey Palumbo, Zac Haley; and a great-nephew, Vincent Milijons.
He was preceded in death by his father.
Private services were held.
Arrangements are being handled by the Joseph Rossi and Sons Funeral Home in Niles.
Family and friends can visit www.josephrossifuneralhome.com to light a candle, sign the guest book, and send e-mail condolences.
Guestbook Entries
Sign the Guestbook
---