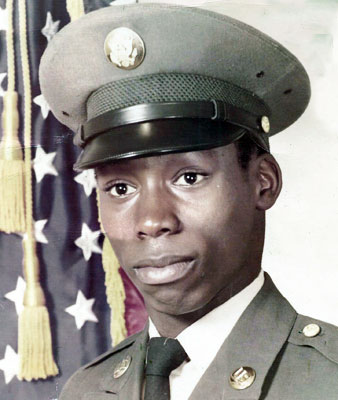 KEITH HOPKINS
YOUNGSTOWN – A home going celebration in honor of Mr. Keith Hopkins will be held Wednesday at noon at the J.E. Washington Funeral Home. Mr. Hopkins known to his family and friends as "Undecided," departed this life June 6, 2018, at St. Elizabeth Healthcare Center.
Mr. Hopkins was born Nov. 30, 1956, in Youngstown, a son of William and Dorothy Shavers Hopkins.
He was formerly employed as a mechanic and enjoyed fishing, skating and spending time with his family. His kind and caring personality will be deeply missed by those who knew and loved him.
He leaves to cherish his memory, his loving mother, with whom he made his home; his children, Keith "Lil Keith" (Maya Kurosu) Hopkins Jr, Corine Lei Darice "Baby Girl" (Sergio Jones) Hopkins, Jamal Hopkins, and Rakim Isaiah "Rock" Williams; his siblings, Dorothy "Nail" (James) Joy, Rita Hopkins, William "Piggy" Hopkins Jr., and Montey Orr; eight grandchildren; and a host of other relatives and dear friends.
He was preceded in death by his father.
The family will receive friends today from 11 a.m. noon at the funeral home.
Ministry of comfort and transitional care entrusted to the J.E. Washington Funeral Services Inc.
Guestbook Entries
deepest sympathy
"hey piggy sorry for your loss, but may the lord give you and the family the strength you need to get through"
» don williams on June 13, 2018
Condolences
"Sending condolences and prayers to Ms Dorothy and family. "
» Joan Starks Blunt on June 13, 2018
Dear Rita and family
"So sorry for your loss. I remember you talking about your brother often. MY prayers are with you and your family. "
» Mary Lee Frangos on June 13, 2018
Dear Rita and family
"So sorry for your loss. I remember you talking about your brother often. My prayers are with you. "
» Mary Lee Frangos on June 13, 2018
Missing you
"This is such a shock . My prayers are with you all. Growing up at the bottom of the hill .Luv ya forever."
» Kim Mcgruder Andrews on June 13, 2018
Missing you
"The Hopkins Families' you have my "Deepest Sympathy", Keith I'll miss you when I speak to tell you hi and you always ask me who is you? "
» Rachelle L. Shelton and families' on June 13, 2018
Fishing in heaven
"Keith, 50 years later I still tell people about two of our fishing adventures. The first was when we were on a boat in the middle of Pine Lake. Someone had taken all of the string off their reel and threw it in the water and it got tangled in your trolling motor. A thunderstorm came up on us. Everyone imagine this is Keith's voice LOL. I started hollering for help and Keith said, " Man don't panic we are going to be okay." Next thing we see is a bolt of lightening cross over the lake on the horizon. Keith starts hollering in his voice "HELP, HELP". I said Man I thought you said not to panic Keith said, "Man forget that it lightening." The second time we were fishing in a quarry that was halfway in Ohio and the other side was Pa. We parked on the Pa. side and walked in. Little did we know someone had call the police on us. Well when we came out from fishing the cops jumped out of the woods on us. They asked what we were doing in there and you said," are serious we got fishing poles and fish and you asking us what we were doing". Needless to say it was funny to us but not them and we got a ticket LOL. God can call us home anytime he wants, but the memories are eternal. See you one day Bro.........."
» Sam "Spud" Banks on June 13, 2018
RIP
"RIP...my brotherfriend. As long as I can remember you and your brother aka piggy always show me Major Love, and I will always remember the laughter weused to have back in the day...continue in your right of passage until we meet again."
» Bruce Johnson on June 13, 2018
RIP
"RIP...my brotherfriend. As long as I can remember you and your brother aka piggy always show me Major Love, and I will always remember the laughter we use to have back in the day...continue in your right of passage until we meet again."
» Bruce Johnson on June 13, 2018
Sign the Guestbook
---