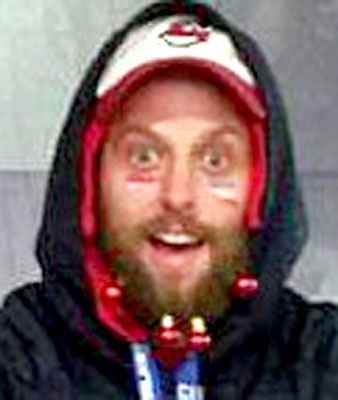 DAVID 'DAY DAY' DEVELLIN
NORTH JACKSON – David "Day Day" Devellin, 31, passed away Saturday, June 9, 2018, at Akron City Hospital.
He was born March 26, 1987, in Youngstown, the son of Charles Devellin and Nanette Dillon.
He was 2005 graduate of Western Reserve High School in Mahoning County. He was presently employed at Extrudex in North Jackson as a saw cutter for the last six months. David enjoyed woodworking, playing and coaching baseball and enjoyed sports. He was a member of the North Jackson American Legions post 74.
David served in the U.S. Army in Iraq and Afghanistan. David received the following medals Army Commendation Medal, Purple Heart, National Defense Service Medal, Global War on Terrorism Service Medal, Non-Commissioned Officer Professional Development Ribbon, and the Army Service Ribbon.
He is survived by his son, Charlie of Indiana; mother of Canfield; father of Youngstown; his siblings Catelyn "Cate", Brian, Miranda, and Steven Devellin; and his two best buddies, Colton and Bryon.
There will be a Military Service held Thursday, June 14, 2018, at 4 p.m. at the Peter Rossi & Son Memorial Chapel, 1884 North Road NE, in Warren.
Family and friends may visit www.peterrossiandsonfh.com to view this obituary, sign the guest book and send condolences to the family.
Guestbook Entries
Prayers
"So sorry for your loss!"
» Cyndi Zaccone Bennett on June 15, 2018
Prayers
"So very sorry our thoughts and prayers are with all of you "
» Janine Getsy Westover on June 13, 2018
Sign the Guestbook
---