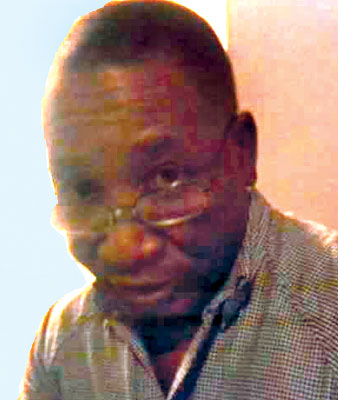 ARTHUR EUGENE WILLIAMS
YOUNGSTOWN – Mr. Arthur Eugene Williams, 62, formerly of Detroit, entered eternal rest on Friday, June 8, 2018, at Mercy Health St. Elizabeth Youngstown Hospital.
Mr. Williams was born Dec. 8, 1955, in Detroit, a son of Arthur Lee and Virginia R. Williams Williams.
Arthur loved computers, especially Facebook, and Words with Friends, and enjoyed gardening.
He leaves to cherish his beloved memory, four children, Gerald (Christina) Black and Pearl K. Sanderfer, both of Detroit, Janneth Mohammed of Georgia, and Arthur Williams of Maryland; three sisters, Jackquline (Zollie) Clipper, Mary Williams, and Annie (Patrick) Miles, Mich.; four brothers, Walter (Sheila) Williams, Derrick Albert (Tonia) Williams, James (Marquetta) Williams and Robert Williams, all of Detroit; nine grandchildren; one great-grandchild; and a host of family and friends.
He was preceded in death by his parents; a son, Arthur Williams Jr.; and two sisters, Virginia R. Purvis and Veronica Williams.
Memorial services will be held at a later date in Detroit.
Arrangements entrusted to the L.E. Black, Phillips & Holden Funeral Home.
Guestbook Entries
Rip Arthur williams
"Love Koumba Mauldin 💕💞💕💞"
» Koumba Mauldin on June 12, 2018
Have fun in heaven. HFIH
"A good friend will be missed but not forgotten "
» Pearl Richardson on June 14, 2018
Sign the Guestbook
---