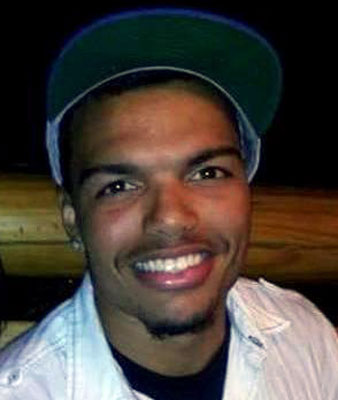 MARTEST S. O'MALLEY
CAMPBELL – Martest S. O'Malley, 26, passed away Wednesday, May 30, surrounded by his loving family.
Martest was born July 21, 1991, in Youngstown, the son of Esther O'Malley.
He was a 2010 graduate of Campbell Memorial High School, where he was a football, basketball and track star.
He leaves to cherish his memory his parents, Esther O'Malley and Christina Johnson; his stepmom, Josie Lopez; brothers Michael Strozier, Jose Martinez, Brandon Diaz and Mathue O'Malley; sisters Brittney Soloman, Nisha Shaw, Shawnte O'Malley and Porsha Shade; and his girlfriend, Emily Humphrey.
Martest is safe in heaven with his deceased nieces, Lanaya and M'Kenzie.
Martest was a loving and bright individual. He touched many lives in a small period of time. He said, "Rejoice me, remember me for who I am;" "Fly Eagle Fly!"
A memorial service and celebration of Martest's life will be held on Friday, June 8, 2018, from noon to 6 p.m. at Roosevelt Park in Campbell.
Visit www.waskofamily.com to view this obituary and send Martest's family condolences.
Guestbook Entries
R.I.P. Martest
"You were such a happy person and always knew how to put a smile on my face at the Riot back in the day. Heaven has a beautiful angel. My condolences to Martest's family."
» Brittany Shannon on June 9, 2018
Sorry for your loss
"I am so sorry for the loss of your dear Martest. Thoughts and prayers are with your family. May God be your refuge and strength (Psalm 46:1) at this difficult time."
» Mimi on June 11, 2018
Sign the Guestbook
---