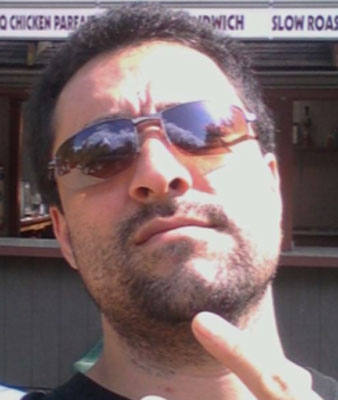 MICHAEL ANTHONY MANNOR
YOUNGSTOWN – Michael Anthony Mannor, 32, died unexpectedly Tuesday, May 22, 2018.
Michael was born April 11, 1986, in San Bernardino, Calif., the son of Kirk B. and Paula (Dillon) Mannor. He was raised in San Bernardino and the Youngstown area.
Michael attended Terrace Hills Middle School, Beaumont High School and Bible School of Theology in Rochester.
He was very outgoing and funny. Michael was a very adventurous person, always looking for something new and exciting. He enjoyed talking about how much he loved his childhood, jumping off roofs, playing army men, and building bikes. Michael loved to draw and paint. He enjoyed walking and loved listening to music. Michael would have conversations for hours about aliens. He enjoyed video games and playing school with his nieces and nephews.
Michael is survived by his parents, Paula Mannor of Banning, Calif. and Kirk Mannor of Youngstown; five sisters, Jessica Mannor of Youngstown, Morgan Sanchez, Crystal Mannor, Jennifer (Josh) Burden, and Toni Aparicio, all from California; three brothers, Blake (Jennifer) Mannor of Youngstown, Stevie (Alysia) Cappitte of Salem, and Jasper Mannor of Youngstown; and many nieces, nephews, cousins and family members.
Michael was preceded in death by his grandparents, Maria and Kirk Mannor and Wilma Bray and Charles Dillon.
Family and friends may call on Saturday, June 2, 2018, from 2 to 3 p.m. at the Thompson-Filicky Funeral Home, 4221 Market St., in Boardman.
Flowers may be delivered to the funeral home.
The family requests that material tributes take the form of contributions to the Thompson-Filicky Funeral Home, 4221 Market St. Boardman, OH 44512 in memorial of Michael.
Please visit www.thompsonfh1932.com to view this notice and send condolences to the family.
Guestbook Entries
friends
"Fly high. My friend."
» carla on June 1, 2018
Sign the Guestbook
---