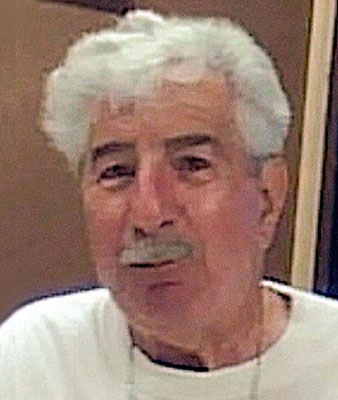 NICK DIMARTINO
BOARDMAN - Nick DiMartino, 86, formerly of Girard, passed away peacefully early Tuesday morning, July 10, 2018, at Shepherd of the Valley in Boardman.
Nick was born July 22, 1931, in Youngstown, a son of the late James and Chiarina Fritelli DiMartino, and was a lifelong area resident.
Mr. DiMartino went to East High School, proudly served in the United States Army during the Korean War, and was honorably discharged on March 17, 1955.
Nick was a pipefitter at Wean United for over 30 years, and retired from the company in the early 1980s.
He was a member of Sts. Peter & Paul Ukrainian Orthodox Church in Youngstown, where he was caretaker of the cemetery and groundskeeper of the parish property. Nick also was bartender for the parish social functions, and he was a member of the VFW.
Lovingly known to all as "Papa," Nick was an amazing father and grandfather, and his love for his family was immeasurable. He loved working in his garden and in his workshop, playing bocce, and going to the Jib Jab Hot Dog Shoppe with Dominic and Leola. Most of all, he adored the time he spent with his family.
Nick's wife, Gloria Frances Wasylko DiMartino, whom he married July 2, 1955, passed away Dec. 4, 1993.
Mr. DiMartino leaves his daughter, Victoria DiMartino, and her son, Dominic Nicholas Mashorda; his son, Mario DiMartino, and his children, Augustine DiMartino and Mackenzie Glaros.
Nick will be sadly missed by all who knew and loved him.
Besides his wife, four brothers, Armand, George, Mario, and John DiMartino; two sisters, Marge Tomasino and Pauline Dzuray; and his longtime companion, Leola Allen, are deceased.
Family and friends may call from 9:30 to 10:30 a.m., Friday, July 13, at Kinnick Funeral Home, 477 N. Meridian Road, Youngstown.
Funeral services will begin at 10:30 a.m. Friday, at the funeral home and will continue at 11 a.m. at Sts. Peter & Paul Ukrainian Orthodox Church on North Belle Vista Avenue, Youngstown.
Interment will follow at the parish cemetery, where Nick will be laid to rest next to his wife.
Please visit kinnickfuneralhome.com to view and share this obituary, and to send condolences online to Nick's family.
Guestbook Entries
My deepest condolences
"Now is Nick's time to rest...may Jehovah God the God of all comfort...comfort his family and friends in this time of need...2 Corinthians 1:3,4 "
» KMB on July 29, 2018
Sign the Guestbook
---