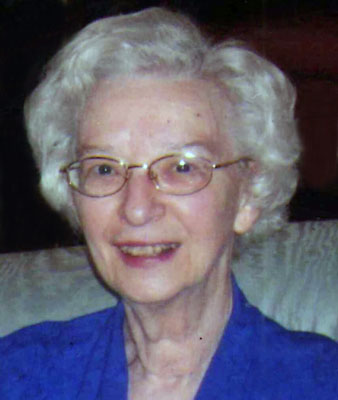 H. DIANE ARMBRECHT
BOARDMAN – Funeral services will be 11 a.m. on Saturday, July 14, at the Westminster Presbyterian Church, 119 Stadium Drive, in Boardman for Helen Diane Armbrecht, 82, who died early Tuesday morning at St. Elizabeth Boardman Hospital.
Diane was born Dec. 20, 1935, in Youngstown, a daughter of the late Alva A. and Helen (Douglas) Drake and was a lifelong area resident.
Diane graduated from Boardman High School in 1953 and received her Bachelor of Arts degree in History and Education from Mount Union College. She was a member of Alpha Xi Delta Sorority and had served as the editor of the campus newspaper, the "Dynamo" her senior year.
Diane taught English, Geography and History at Frank Ohl and Lynn-Kirk Middle Schools in Austintown and also for Glenwood Middle School in Boardman. After raising her daughter, Diane returned to teach English as a second language at the English Center and a course in Study Skills at Youngstown State University.
She was a member of the Westminster Presbyterian Church where she served in many different capacities including as an Elder. She was a board member of the Boardman Historical Society, former member of the board of the Millcreek Park Cemetery Association, where she also served as secretary. She was also a member of the Junior League of Youngstown, the "Scribblers," a writing group that she dearly loved and the "OGRES," Old Glenwood Retired Educators.
Diane loved being with her family and friends and will be dearly missed by her husband, Jerry Armbrecht, whom she married June 20, 1964; her daughter, Judith L. and her husband, Craig Kastner, of Johns Creek, Ga.; and two grandsons, Christopher Kastner and Connor Kastner.
Besides her parents, Diane was preceded in death by her sister, Rose Marie D'Eramo.
Friends may call from 9 a.m. Saturday until the time of the service at 11 a.m. at the Westminster Presbyterian Church.
In lieu of flowers, the family requests material tributes take the form of contributions to the memorial fund of the Westminster Presbyterian Church.
Arrangements have been entrusted to the Lane Family Funeral Homes, Anstrom Chapel, in Boardman.
Guestbook Entries
Sympathy
"So sorry I was not in church with you today. Know that you are loved."
» Gregg Riddle on July 14, 2018
Prayers
"Jerry, My thoughts and prayers are with at this time. Ruthie"
» Ruth Streb (former Barrett office manger) on July 12, 2018
Condolences
"We are very sorry for your loss and we are thinking of you. So glad we were able to visit with everyone in April. Hopefully we can get together soon as we were unable to be there due to my Father's illness."
» David and Vicki Prins on July 14, 2018
Sympathy
"Jerry,I am sorry for the loss of your sweet beautiful wife. She was one of my favorite patients at Dr. Tom Davison's office.. May you feel the LORD's arms around you during this difficult time."
» Carol J Faloon on July 17, 2018
My deepest condolences
"Now is Diane's time to rest...may Jehovah God the God of all comfort...comfort her family and friends in this time of need...2 Corinthians 1:3,4"
» KMB on July 29, 2018
Sign the Guestbook
---