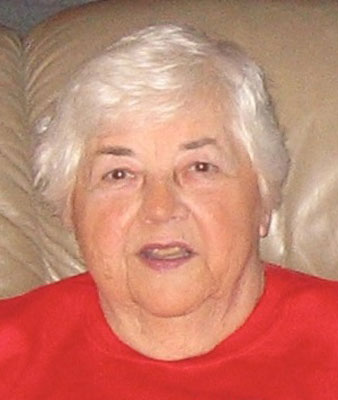 DIANE ERKMAN
LIBERTY – Diane Bjelac Erkman, 84, passed away peacefully on Monday, July 9, 2018, at Liberty Health Care.
Diane was born Aug. 5, 1933, daughter of John and Mary Bjelac in Aliquippa, Pa. She was known by family and friends as "Chummy" growing up.
Diane attended Aliquippa High School. She worked as a secretary at J & L Steel until she married and moved to Youngstown. She was a member of the Old Holy Trinity Serbian Orthodox Church and was a member of the Serbian Sisters and the president of the Red Hat Club.
Diane will be sadly missed by her husband of 54 years, Mark Erkman; her children, Mark (Grace) Erkman of Spring, Texas and Tami Erkman (Dante) of Charleston, S.C.; and her grandchildren, Nicolette and Kristin Erkman.
Besides her parents, Diane was preceded in death by George, Mildred, Dorothy, Bessie, Millie, Ann, Nick.
She is survived by one sister Elizabeth (Dee)
Friends may call on Friday, July 13, 2018, from 10 to 11:30 a.m. at the Old Holy Trinity Serbian Orthodox Church, 420 North Raccoon Road in Youngstown, with a service starting at 11:30 a.m.
In lieu of flowers, donations can be made to the church.
Please visit www.vaschak-kirilafh.com to view this obituary or to send condolences to the family.
Guestbook Entries
My deepest condolences
"Now is Diane's time to rest...may Jehovah God the God of all comfort...comfort her family and friends in this time of need...2 Corinthians 1:3,4"
» KMB on July 29, 2018
Sign the Guestbook
---