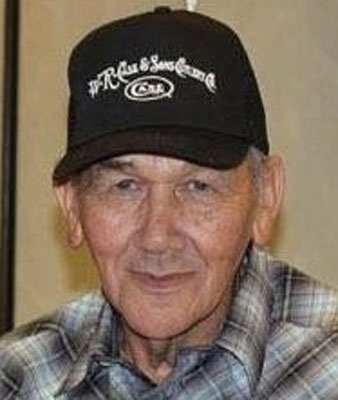 COY D. GOODMAN
BERLIN CENTER - Coy D. Goodman, 85, passed away on Friday, June 1, 2018.
Coy was born in Lawton, Ky., son of Dewey and Alice (Holbrook) Goodman.
He came to Ohio in 1955 and worked at General Motors till retiring in 1998.
Coy enjoyed spending time with his horse "Two Socks" and working in his yard, he always made sure it looked perfect. He was a calm and loyal friend to all that knew him. "We all love him very much and can't believe he is gone. He will be greatly missed."
He leaves behind his loving wife of 61 years, Audrey (Sparks) Goodman; daughter, Shelly Dye of Berlin Center; son, Eddie "Bo" Goodman of Newton Falls; daughter, Gracie Bova of North Jackson; son, Danny (Sue) of Garrettsville; and daughter, Laney (Bryan) of Rock Hill, S.C.; sister, Mary Doris Nichols of Olive Hill, Ky.; 12 grandchildren and five great-grandchildren; and many nieces and nephews.
He was preceded in death by his father, Dewey; his mother, Alice; sisters, Lossy Faye, Loretta and Marcella.
Arrangements were handled by the Higgins-Reardon Funeral Home, North Jackson Chapel.
Guestbook Entries
One of a Kind!
"Dad, I think of you everyday and miss you so much! I enjoyed our time together these last months, spending time with you and "Two Socks" was priceless. You are a great Dad and I have learned a lot about how to live my life from you. You are so missed by everyone. I love you more than words can say. You are One of a Kind!"
» Gracie Bova on July 13, 2018
You are so missed!!
"Dad, I miss you so much and will forever. You were a great dad to me and taught me a lot over the years.. I will treasure our last few months together forever!! I live you with all my heart!!"
» Shelly Dye on July 12, 2018
My deepest condolences
"Now is Coy's time to rest...may Jehovah God the God of all comfort...comfort his family and friends in this time of need...2 Corinthians 1:3,4"
» KMB on July 29, 2018
Sign the Guestbook
---