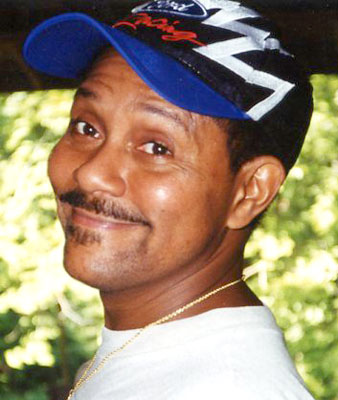 TYRONE A. 'TY' FLESHMAN
YOUNGSTOWN – Tyrone A. "Ty" Fleshman, formerly of Wellsville, passed away Saturday, July 7, 2018, at his home following a three year illness. He was 64.
Born in Welch, W.Va., Oct. 25, 1953, he was a son of the late Dorothy "Dot" Slade Thornton McCullough and John Fleshman.
A resident of Youngstown since moving there in 1990, he worked at Vallourec Star Steel Company for 25 years and retired in 2015. Ty had previously worked at the Salsberry Brickyard, St. Joe Lead and Cargill Poultry. He was a member of the Wellsville High School Class of 1972.
Ty loved life and took it in stride and he was known for his easy smile. He loved to fish, hunt and travel with his wife, Hazel Coleman Fleshman. They started their love story on July 7, 1972, and were together 46 years until July 7, 2018.
There are five sisters, Jacqueline "Jackie" Sarge of Midland, Jolene Thornton of Youngstown, Kim Johnson of Columbus, Lorrie Johnson and Sharon Hayes (Buddy), both also of Columbus. Ty is also survived by three brothers, Dana Thornton (Bridget) and Duane Thornton (Darla), both of Wellsville, as well as Romel Johnson (Kimberly) of Columbus.
Ty is also survived by his father, William Thornton, who raised him, and by two uncles, Hobert Fleshman (Mae) of Columbus, and Robert Fleshman (Mamie) of Chicago, and numerous in-laws, cousins, nieces and nephews.
He loved to laugh and everyone loved to hear his special chuckle, and he was a good friend to everyone.
Ty wanted his family and friends to come to a farewell visitation Wednesday evening at the Dawson Funeral Home where the family will be present from 4 to 7 p.m. No services are planned.
Memorial contributions in lieu of flowers may be made to: The Alzheimer's Association, P.O. Box 3383, Youngstown, OH 44513, or Hospice of the Valley, 5190 Market St., Youngstown, OH 44512.
Please visit www.dawsonfuneralhome.com to view Ty's memorial webpage and express condolences online.
Guestbook Entries
T bird
"Worked with for yrs. Will remember ur cheery funny and great personality ."
» Mark Shuey on July 11, 2018
Prayers for your families!
"Hazel, and Ty's Family Our prayers for all of you! I'm sorry we could not make it to services. Gerry and I will always remember what a great guy he was, his infectious smile, his easy going way. Stop and see me at IGA! Love and hugs for you!"
» Betsy Hefferon on July 12, 2018
Sign the Guestbook
---