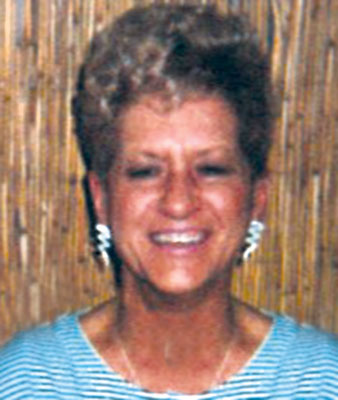 MARY D. GEORGE
BROOKFIELD - There will be a memorial service at 6 p.m. on Thursday, July 12, 2018, at the Stewart-Kyle Funeral Home for Mary D. George, 83, who passed away on Monday, July 9, 2018, at Mercy Health St. Elizabeth Boardman Hospital.
Mary was born Aug. 14, 1934, in Harrison Township, Pa., a daughter of William J. and Victoria U. Barczykoroki Symkoviak.
She was a teller for many years at Mahoning Bank.
Mary was a member of ASPCA (American Society for the Prevention of Cruelty to Animals) and Humane Society.
Her husband, Thomas C. George, whom she married Oct. 9, 1954, passed away Feb. 15, 2010.
She will be sadly missed by her family, her daughter, Melissa George Pressly (Thomas Pressly) of Poland; two grandchildren, Eric (Morgan) George and Nichole George-Dripps; and a great-grandson, Thomas George.
Besides her parents, she was preceded in death by her husband; her son, Thomas W. George; and her sister, Dorthea Valencic.
There will be calling hours one hour prior to the service on Thursday, July 12, 2018, from 5 to 6 p.m. at the Stewart-Kyle Funeral Home.
Memorial contributions may be made in Mary's memory to ASPCA Tributes, 520 8th Ave., 7th Floor, New York, NY 10018.
Family and friends are invited to visit the funeral home's website at www.stewart-kyle.com to share memories and condolences.
Guestbook Entries
My deepest sympathy
"Melissa, I am so sorry to learn of your moms passing. I will always remember her smiling face and how friendly she was when I would go in the Mahoning Bank to do my banking. May God get you through this difficult time. Mary is truly another beautifull flower in Gods Garden. May she R.I.P. !! "
» Becky Richmond Bruner/Rackoff on July 11, 2018
Sign the Guestbook
---