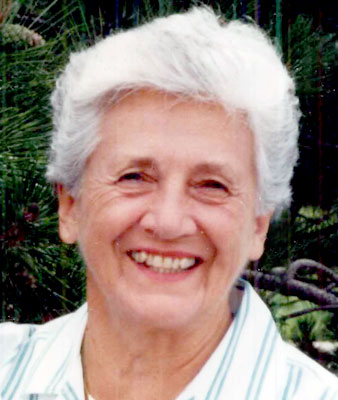 HELEN A. REARDON
ROCKY RIVER – Funeral services will be at noon on Thursday at the Lane Family Funeral Homes, Canfield Chapel, 65 N. Broad St., for Helen A. Reardon, 91, formerly of Canfield, who died Saturday evening at her residence.
Helen was born in Youngstown, a daughter of the late Ernest W. and Betty Schultz.
She graduated from Girard High School in 1945 and Ohio Wesleyan College in 1949. Helen was a teacher in the Cleveland Diocese for 17 years, where she had taught 4th grade. She was a member of Chi Omega Sorority and an avid bridge player.
Her husband, Louis G. "Mike" Reardon, whom she married June 3, 1950, died Jan. 6, 1999.
She leaves a son, Michael G. Reardon of Rocky River; one daughter, Nancy A. Reardon of Olmsted Falls.
Besides her parents and her husband, Helen was preceded in death by a daughter, Mary Crnich.
Friends may call from 11 a.m. until the time of the service at noon on Thursday.
Family and friends may visit www.lanefuneralhomes.com to view this obituary and send condolences.
Guestbook Entries
My deepest condolences
"Now is Helen's time to rest...may Jehovah God the God of all comfort...comfort her family and friends in this time of need...2 Corinthians 1:3,4"
» KMB on July 26, 2018
Sign the Guestbook
---