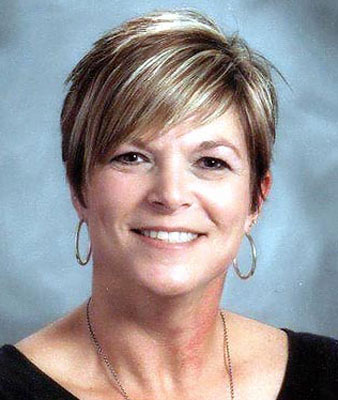 KRISTEN L. HEWKO
CANFIELD - Kristen Louise Hewko, 49, passed away unexpectedly Tuesday morning, July 3, 2018.
Kristen was born July 19, 1968, in Warren, a daughter of Edward R. and Sandra Lee Hoover Anderson, and was a 1986 graduate of Warren Harding High School.
Kristen continued her education at Youngstown State University, earning of Bachelor's degree in Education, and she later earned a Master's degree in Administrative Curriculum from Kent State University.
She began her career in education in 1997, teaching part-time for the Howland Local Schools and for the Maplewood Local Schools. In 1999, she began teaching full-time, and Mrs. Hewko was a 5th and 6th grade math teacher for the past 18 years at Lordstown Middle School. She was a member of the Lordstown Teacher's Association.
Besides being a dedicated teacher, Kristen was a loving wife and mother, and she was proud to have devoted her time and her life to her husband and children.
She was a member of St. Anne Ukrainian Catholic Church in Austintown.
Kris leaves her husband of 17 years, Nick B. Hewko, whom she married May 19, 2001; three sons, Nicholas B. Hewko II, Alexander E. Hewko, and Anthony J. "A.J." Hewko, all at home; her parents, Edward and Sandra Anderson of Cortland; two brothers, Todd (Jill) Anderson, and their two daughters, Gracie and Julia of Howland, and Scott Anderson of Cortland; her mother-in-law, Kathryn Hewko of Canfield; and a brother-in-law, Brian Hewko.
Family and friends may call from 4 to 7 p.m., Sunday, July 8, at Kinnick Funeral Home, 477 N. Meridian Road, Youngstown.
Funeral services will begin at 10:15 a.m., Monday, July 9, at the funeral home, and will continue at 11 a.m. at St. Anne Ukrainian Catholic Church, on the northeast corner of Kirk and Raccoon Roads in Austintown.
Memorial contributions may be made to Kristen's family to help establish an education fund for her sons.
Please visit kinnickfuneralhome.com to view and share this obituary, and to send condolences online to Kristen's family.
Guestbook Entries
« Be the first to sign KRISTEN L. HEWKO guestbook.
---