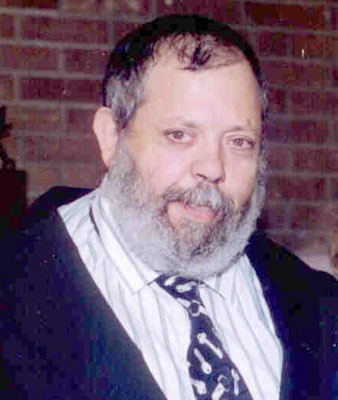 ANTHONY 'TONY' J. RAMUNNO
YOUNGSTOWN – Anthony J. Ramunno, 66, died unexpectedly Monday, Jan. 15, 2018, at Mercy Health Hospital on Belmont Avenue.
"Tony" was born July 6, 1951, in Pittsburgh, to Joseph A. and Mary A. Mancini Ramunno.
Tony was a 1969 Chaney High School graduate. Shortly after high school he started his professional career at James Altier Lock & Key in downtown Youngstown. Later to become sole owner of Allied Locksmiths of Youngstown and moved the business to South Avenue.
Tony was an active member of various professional organizations including (ALOA) Associated Locksmiths of America, where he served as past officer and board member, (POLA) Penn Ohio Locksmiths of America and (SAVTA) Safe and Vault Tech. Association, where he was past officer, Youngstown Model Railroad Association, serving as past officer and president for 18 years, Pacentrani Club past officer and current president, South Avenue Business Owners Association member, and also a member of both the New Jersey and Philadelphia Locksmith Associations. Tony was one of the first locksmiths in the United States to achieve Master Locksmith status. He helped to write tests and set standards for the locksmith profession followed nationally and internationally.
Tony was often heard on local talk radio with Herb Sauce representing security and his profession.
He was an active member of St. Dominic Church, serving on Parish Council.
He was a 4th degree Knight in the Bishop Fenwick Council of Knights of Columbus.
Tony loved to travel stateside and internationally, especially visiting Pacentrani, Italy which is the small mountain village where all four of his grandparents were from, and to the Vatican where he also attended a Papal Audience. Cruising was also a passion.
Tony married the love of his life, Gladys Marie Clay in 1982, becoming stepfather to Marie's son, Kit Glass. Tony's other great joy in life was being "Papa Tony" to his grandchildren and many nieces and nephews. In addition to his wife, Marie and stepson Kit (Laine) of Austintown, he leaves behind five grandchildren, Jon, Seven, Jules, Liv, and Mara; five brothers, Bob and John of Youngstown, Mark (Nancy) of Canfield, Joe (Pat) of Massillon, and David (Carla) of Milford, Mich.; a sister, Marilyn (Raymond) LaShure of Youngstown; and many nieces and nephews, including his godson, Jason of Florida; and his one surviving aunt, Adaline (Mancini) "Aunt Babe" Sebbio.
Calling hours will be held Friday, Jan. 19, at the Schiavone Funeral Home in Youngstown from 5 to 8 p.m. and from 9 to 10 a.m. on Saturday, Jan. 20, at St. Dominic Church in Youngstown. A Mass will follow and officiated by Father Vincent DeLucia.
In lieu of flowers, monetary donations may be made to St. Dominic Church in Tony's name.
Visit www.schiavonefh.com to share condolences.
Guestbook Entries
Condolences
"My deepest sympathy to my dear, dear friend, John and the Ramunno family."
» Patricia L Vernucci on January 18, 2018
To the Ramunno Family
"I am so sorry for your loss. My Prayers are with all of you."
» Connie Zebosky on January 18, 2018
To the Ramunno Family
"My thoughts and prayers are with Anthony's family. May God rest his soul in Jesus's name....Amen"
» Cetta Precurato on January 18, 2018
Condolences
"I always thought of Tony as a friend from back in the 70's till today we have not been in contact in years but you will be missed. I always appreciated the times when we got together sorry to hear of your passing RIP Tony."
» Bill Timmann, CML on January 18, 2018
Sincere Condolences
"Our prayers of comfort go out to the Ramunno family at this very sad time. As past neighbors of the Ramunno family for many years, we all share your sorrow. We will remember "Tony" fondly."
» Clara, Janet, Bruce Serbin on January 18, 2018
Good-by Cugino
"My deepest sympathy for the loss of a great man. Tony was not only a distant cousin but a good friend as a fellow locksmith. I will miss him. My prayers are with you during these trying times. Warmest regards, Tom"
» Tom Resciniti Dem0nt on January 18, 2018
condolences
"My deepest sympathy, thoughts and prayers for the family."
» florence cappuccio on January 21, 2018
My deepest condolences
"Now is Anthony's time to rest...may Jehovah God the God of all comfort...comfort his family and friends in this time of need...2 Corinthians 1:3,4"
» KMB on January 30, 2018
Sign the Guestbook
---