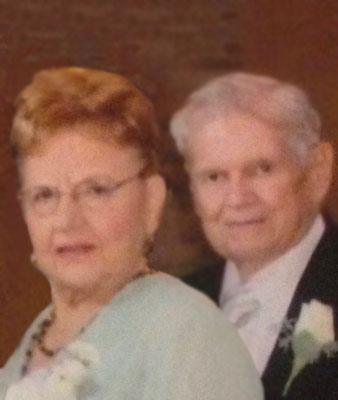 LEROY A. BANEY
"Together Again"
YOUNGSTOWN – Funeral Services will be held on Sunday at 4 p.m. at the Higgins-Reardon Funeral Homes, Poland Chapel for Leroy A. Baney, 87, who passed away early Friday morning at Park Vista.
Leroy was born Sept. 6, 1930, in Bellefonte, Pa., a son of the late Austin and Bessie (Haines) Baney.
Leroy served his country in the U.S. Navy during the Korean War. In 1994, he retired as superintendent of Standard LaFarge after 46 years. Leroy was union president of Local 4635. He also worked at Micon Inc. for 10 years and part-time at Stambaugh Auditorium after retirement. Leroy held many memberships throughout his life. He was member of the Mahoning Valley Olde Car Club, the Coin Club of Youngstown, the American Legion Windham Po. 674, and the Youngstown Shrine Club. Leroy was a 32nd Degree Master Mason with the Sulgrave Lodge No. 696.
His greatest love was for his family, especially spending time with grandchildren, great-grandchildren and granddogs. He always made sure he attended every sporting event of his grandchildren.
His wife, the former Trudell Lydic, whom he married Feb. 23, 1952, passed away Nov. 16, 2013.
Leroy leaves his daughter, LuAnn (Terry) Knittle of Canfield; two grandchildren, Gary (Jessica) Knittle and Larry (Jessica) Knittle; two great-grandchildren, Grace and Camden Knittle; and granddogs, Roxy, Maddy and Coco. He also leaves Jean Helt, to cherish his memory.
He was also preceded in death by a sister, Edith Hetrick and a brother, Elmer Baney.
Family and friends may call Sunday from 2 to 4 p.m. at the funeral home with military honors.
Material tributes may take the form of donations to Animal Charity Humane Society, 4140 Market St., Boardman, OH 44512 or Hospice of the Valley 5190 Market Street, Boardman OH 44512.
Leroy's family would like to give special thanks to the nurses and aides at the Eden Memory Care at Park Vista and Hospice of the Valley, especially Beth, Deanna and Amber, for all of their care and support.
Guestbook Entries
« Be the first to sign LEROY A. BANEY guestbook.
---