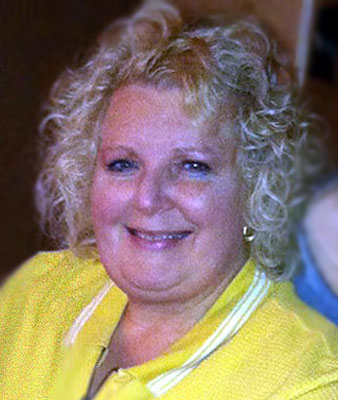 ELIZABETH H. 'BETH' TAAFE
GIRARD - Elizabeth H. "Beth" Taafe, 56, passed away unexpectedly Tuesday, Jan. 2, 2018, at her home.
Elizabeth was born July 5, 1961, in Youngstown, a daughter of the late Alfred and Alta Phillips Taafe and was a lifelong area resident.
Beth was a graduate of Girard High School and worked for many years at the J.C. Penney store in the Eastwood Mall.
Beth was free-spirited and always full of fun. She made friends with everyone she met, and loved to travel with her family and visit her brother and sister-in-law in Florida for weeks at a time. 
Elizabeth leaves to cherish her memory, her brother, Alfred (Vanessa) Taafe of Apopka, Fla.; her sister, Lucinda (Rick) Krlich of Boardman; and nieces and nephews, Chris Tonger, Autumn Derington, and Michael Taafe, each of Florida.
She will be truly and sadly missed by all who knew and loved her.
Per Elizabeth's request, there will be no calling hours or services.
Arrangements have been entrusted to Kinnick Funeral Home, 222 S. State St., Girard.
Please visit kinnickfuneralhome.com to view and share this obituary, and to send condolences online to Beth's family.
Guestbook Entries
A true friend....
"I will never forget my dear friend. Beth was truely one of a kind. She overcame so many medical issues in her short life, (more than one person should have endured) and always had a joke and a smile through it all. She lit up a room and everyone was happy to see her. She will always be missed and thought of. My heart goes out to all of her family."
» Roxanne Datchuk on January 13, 2018
Sympathy
"So sorry for your loss."
» Barb Porter on January 13, 2018
Missing You
"Aunt Beth we love you and miss you dearly. I think about you every day . "
» Autumn Derington on January 13, 2018
Lifelong friend
"So very heartbreaking. She took care of her father and her mother . Always such a sharp sence of humor. She was such a big part of my childhood. Uncle al and aunt alta my sisters God parents. Love "
» Barbi ( paolone) Sampson on January 14, 2018
Sympathy
"So sorry to hear this. You are in my thoughts. "
» Judy Barber on January 15, 2018
Sign the Guestbook
---