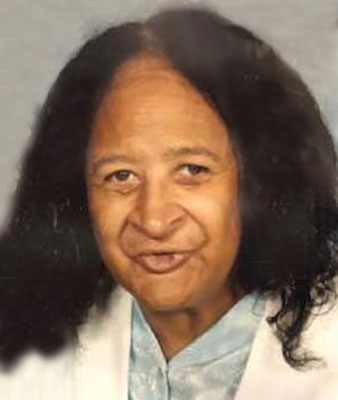 ALICE R. TRIPLETT
YOUNGSTOWN – Funeral services will be at noon, today, Saturday, Jan. 13, 2018, at the F.D. Mason Memorial Funeral Home Inc., for Mrs. Alice R. Triplett, 78, who departed this life on Saturday, Dec. 30, 2017, at Dandridge Burgundi Manor.
Mrs. Triplett was born Feb. 2, 1939, in Youngstown, a daughter of Clarence and Rosalee Hopkins.
She was a South High School graduate and worked as a folder for Service Clean for 29 years. She was a member of Nevels Temple, and the Mother of the church.
She leaves to cherish her memory, her loving husband of 35 years, Clyde "Mr. Blue" Triplett; a brother-in-law, Eric Triplett; two grandchildren; and a guardian, LaVerne Dennis.
She was preceded in death by a daughter, Cecelia Catley.
Friends may call from 11 a.m. to noon at the funeral home.
Guestbook Entries
To the family of Mrs. Triplett
"I am so sorry for your loss. May you find comfort during this difficult time. 2 Corinthians 1:3,4"
» DD on January 20, 2018
Dale, Texas
"Heartfelt Condolences to Cousin Clyde Triplett & Family for the lost of your beloved wife. May you find comfort in the sympathy expressed by your friends and love ones. "Everything Good and Perfect is from God" James 1:17 Alice was a perfect gift from God, and may she rest in peace. Love you! Cousin!"
» Carolyn Bryant Moore & Family on January 25, 2018
Sign the Guestbook
---